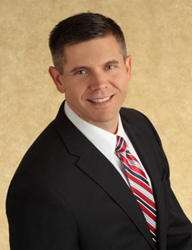 'I'm appreciative of the recognition and look forward to seeing what the future holds for our profession and our patients as Evidence In Motion continues to promote evidence-based therapy through education of our students.' - Childs
San Antonio, TX (PRWEB) May 28, 2015
Evidence In Motion (EIM) is proud to announce that Dr. John Childs, PT, PhD, MBA, OCS, FAPTA, has been selected by the San Antonio Business Journal to receive a 2015 Health Care Heroes award.
Dr. Childs will receive the award, which recognizes outstanding achievements by people in the local health care industry, for his work in educating members of the healthcare industry through EIM, where he serves as the CEO, co-founder, and co-owner. He has been integrally involved in establishing Evidence In Motion as a leader in training physical therapists in evidence-based practice both nationally and internationally and promoting residency and fellowship as the preferred training path for physical therapists upon graduation from their entry-level physical therapy program.
In addition to his work with EIM, Dr. Childs is a partner in Texas Physical Therapy Specialists, a multi-site private physical therapy practice in the greater San Antonio and Austin, Texas regions and Fit for Work, an occupational health practice that provides employers with consultative services to decrease injuries, reduce workers' compensation costs, and increase productivity and profitability. He is also a co-founder and co-owner of Confluent Health, a private equity holding company focused on creating a healthcare system that recognizes physical and occupational therapy providers as the Best First Choice for preventing and managing musculoskeletal and movement disorders.
"I am honored to have been chosen as one of San Antonio's Healthcare Heroes," said Childs. "I'm appreciative of the recognition and look forward to seeing what the future holds for our profession and our patients as Evidence In Motion continues to promote evidence-based therapy through education of our students."
Dr. Childs and the other winners will be honored at a reception and awards presentation from 5:30 to 8 p.m. on May 28 at The Tobin Center for the Performing Arts. For information, or to register to attend, visit the Health Care Heroes event site.
About Evidence In Motion (EIM):
Evidence In Motion (EIM) is an education and consultation company whose sole reason of existence is to elevate the physical therapy profession and the role of physical therapists in healthcare delivery. A strong dedication to fostering the creation and assimilation of an evidence-based practice culture within the physical therapy profession is a cornerstone of Evidence In Motion's mission. They have put in place evidence-based practice treatment pathways in many facilities and aims to promote the global sharing of information and ideas, thus advancing evidence-based physical therapy practice, research and education around the world. Evidence In Motion offers Continuing Education, Residencies, a Fellowship Program, a Musculoskeletal Transition DPT, and an Executive Program in Private Practice Management with optional Transition DPT. For more information, please visit EvidenceInMotion.com. You can also find Evidence In Motion on Facebook and Twitter, @EIMTeam.
###