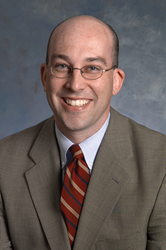 There are many opportunities to save telecom and IT cost and improve capabilities. The challenge is to know how.
Harrisburg, PA (PRWEB) May 29, 2015
Grudi Associates has released an advisory that offers 9 telecom and IT tips for businesses and organizations that want to reduce costs, increase efficiency and enhance capabilities. The recommendations can be immediately implemented by customers or with the assistance of telecom & IT professionals.
"These are tangible, high-power ways for companies to make a real impact on their telecom and IT ROI and effectiveness," says Walt Grudi, President of Grudi Associates, a leading provider of telecom and IT services in Central PA and beyond. "Every business should seriously consider these recommendations."
Telecom and IT are the third largest ongoing expense for many organizations. It is also one of the most crucial factors in business success in today's world. Optimizing telecom and IT and getting the maximum return on the dollars invested can have a major positive impact on a company's performance. Among Grudi Associates' telecom and IT tips are:
Perform a Phone Line Audit – As business needs evolve, new lines are added for phones, faxes, modems, credit card processers, postage machines and other applications. A complete phone line audit –wireless and landlines – can reveal meaningful savings that can be gained from the elimination of legacy lines. It can also identify ways to utilize services more efficiently and further reduce expenditures.
Upgrade to Fiber– Fiber optic cable provides many advantages over copper that improve IT and communications capabilities, while lowering long-term costs. The biggest issues for many businesses are in the "last mile" of their service. Running fiber cable in the local loop – the connection between the carrier's central office and the business – offers extensive scalability of the data connection, which can be delivered much faster and far more cost-effectively than with copper.
Conferencing & Collaboration – Today's business environment presets overwhelming demands, competing priorities and increasing mobilization that driving people apart. Constantly improving telecom conferencing capabilities can bring companies, customers and others back together, while increasing efficiency and lowering expenses. The many benefits range from stronger relationships and better service to greater efficiency, faster response times and lower travel expenses.
To view all nine, visit: http://www.grudiassociates.com/wp-content/uploads/2012/02/9-High-Value-Telecom-IT-Tips-.pdf
"There are many opportunities to save telecom and IT cost and improve capabilities," says Grudi. "The challenge is to know how. Our tips are a great start."
Subscribe to Telecom & IT Updates, a monthly bulletin.
About Grudi Associates: Grudi Associates provides a broad range of telecom and IT services that help businesses and organizations connect and communicate more effectively. Through strategic partnerships with national and regional providers, Grudi Associates delivers innovative and cost-saving wireless, data, Internet, local and long distance, telecom management and hosted solutions. By providing its customers with a single point of contact for virtually any need, Grudi Associates delivers innovative solutions and simplified telecommunications.