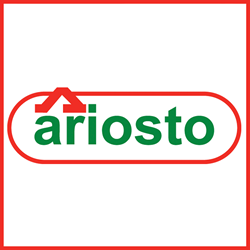 They have been making their seasoning the same way for over 50 years because it works
Youngstown, OH (PRWEB) May 29, 2015
Online Italian food specialist, Gourmet Italian, is thrilled to offer the entire line of Ariosto seasonings at GourmetItalian.com.
Ariosto has been making their exceptional products out of Reggio Emilia, Italy, since the 1960s, and started as a restaurant specializing in roasting meats. Today they use the same traditional techniques and blends for crafting quality seasoning for foods. Their dedication to produce a quality product includes refusing to add preservatives, artificial food coloring, or Monosodium Glutamate (MSG) in their seasonings. They offer flavor options to compliment a wide range of meats, including beef, lamb, seafood, chicken, pork, and more, as well as pasta and side dishes.
Ariosto seasoning options available at Gourmet Italian include:

Ariosto Stewed Meat Seasoning
Ariosto Garlic and Chili Seasoning
Ariosto Roasted and Grilled Fish Seasoning
Ariosto Tomato Based Pasta Sauce Seasoning
Ariosto Roasted and Grilled Meat Seasoning
Ariosto Cooked Potatoes Seasoning
For consumers uncertain which flavors to try first, the Book of Herbs Variety Spice Pack includes generous sample sizes of the entire line of Ariosto seasonings in a single package.
Gourmet Italian decided to offer the Ariosto product line because of their commitment to quality and outstanding flavor options.
"Ariosto is a high quality product," says Gourmet Italian owner and operator, Brandon Villano. "They have been making their seasoning the same way for over 50 years because it works. And you can feel good about the fact they refuse to use artificial flavors, colors, or MSG in their products. If you're looking for a premium dry seasoning, Ariosto would be at the top of my list."
The complete line of Ariosto products can be purchased on the Gourmet Italian website.
Wholesale Food Network LLC operates out of Youngstown, Ohio, and has been doing business under the "Gourmet Italian" name since January 2009. For more information on any of their products, please visit the Gourmet Italian food store website.