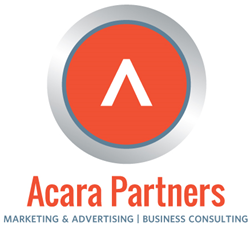 Clients are recognizing how essential responsive websites along with all of these digital, communication, and search engine services are to their marketing efforts and ultimately to the growth of their business.
BRANFORD, CT (PRWEB) June 02, 2015
Acara Partners has seen a spike in demand for developing and launching websites that are responsive to mobile devices, as is now required by recent Google search algorithm changes.
"Many of our current clients, as well as several new clients in the medical aesthetics vertical, are anxious for us to develop a responsive website for them to meet Google's new requirements," commented Fran Acunzo, CEO of Acara Partners. "This is also the case with our clients in education, non-profits, and the business world."
Back in late April, Google began boosting the rankings of mobile-friendly search results, meaning that users searching on smartphones and tablets can more easily find results where text is readable on those devices without tapping or zooming. Website pages that are not mobile-friendly will be significantly decreased in mobile traffic from Google Search. Once a site becomes mobile-friendly, Google will automatically re-process (i.e., crawl and index) the pages.
In addition to the growth in web development, Acara has also recently added new digital and communication divisions to meet the demand with current and new clients. This includes video production, photography services, and full-service public relations.
"This is an exciting time at Acara Partners," Acunzo added. "Clients are recognizing how essential all of these digital, communication, and search engine services are to their marketing efforts and ultimately to the growth of their business. We have been adding exceptionally talented team members every month over the past year, including experts in business and marketing strategy, digital analytics, website development, graphic design, content writing, social media, reputation management, filmmaking, photography, and industry research."
About Acara Partners
Francis and Colleen Acunzo are recognized pioneers in the medical aesthetics industry. Driven by their passion for success, this entrepreneurial husband-and-wife team applied their years of experience when they co-founded Acara Partners in 2003. Their dedication has established their firm as the industry's quintessential, comprehensive business advisory, marketing, advertising and digital agency.
Acara's team of experts integrates knowledge of strategic planning, digital marketing, web development, graphic design and social media management to drive growth, revenue and profits for their clients. With an impressive roster of over 165 current and past clients in major cities in most of the 50 states, as well as internationally, Acara Partners is known for helping to lead the impressive medical aesthetics industry growth spurt, as well their ability to double the revenue of many of the businesses they work with.
For more information about Acara Partners and their services, please visit http://www.acarapartners.com
To find out more information about Acara's upcoming Digital Marketing Summit, REACH, visit http://www.REACHDigitalSummit.com