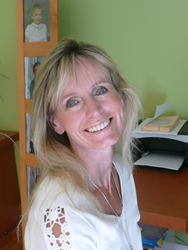 Working with people and clients whose number one goal is to achieve higher levels of job satisfaction and engagement is deeply satisfying work because together we are making a positive difference in the lives of others
Palm Springs, CA (PRWEB) June 02, 2015
Insightlink Communications announced today that Lynn Lacey Gore has joined the firm in a newly created position to further develop their growing portfolio of North American accounts and support organizations committed to improving employee retention and maximizing employee engagement. Lynn Lacey Gore comes with a wealth of marketing experience and most recently worked to develop and launch Crosscliq, a mobile tech start up that was recently taken over a global mobile technology company.
Lynn joins Insightlink as Director of Marketing and Client Engagement to continue and drive Insightlink's success as a full service employee survey company dedicated to employee engagement and job satisfaction. Lynn comments that "It is a sincere joy to be affiliated with a company that is as committed to the well-being of its own employees as it is the employees of all the companies it serves. Working with people and clients whose number one goal is to achieve higher levels of job satisfaction and engagement is deeply satisfying work because together we are making a positive difference in the lives of others".
Robert Gray , President and founder of Insightlink said that "Lynn's marketing skills combined with her passion for people and building relationships has already made her a key addition to the Insightlink team. We consider her appointment as a sign of our commitment to being a leader in the employee engagement industry. The increasing demand from our clients and other new businesses who look to us as employee engagement experts led us to hire Lynn who compliments our ethos of integrity and exceptional service and we are very fortunate that we were able to find someone of Lynn's caliber to fill this role. I am confident Lynn will play a key role in establishing relationship with clients who are looking for a proven partner in employee opinion research and engagement action planning."
About Insightlink Communications
Insightlink Communications is a leader in full service employee surveys and offers a range of employee survey products and services to fit their client's needs. With over 15 years of experience, Insightlink's reputation has been built on giving organizations the knowledge they need to create effective change using their acclaimed employee research, analytics, benchmarking and survey methodologies.