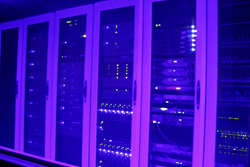 "I am eager to use our new Smart360 solution, and take Corus360 to a new level of relevancy," said Steve Johnson, President of Corus360.
Atlanta, Ga. (PRWEB) June 04, 2015
Corus360, an IT Solutions Provider based in Norcross, GA, is pleased to announce their Smart360 offering. This consultative service pursues the maintenance goals of reducing costs and mitigating risks. Risks can be inherent in vendor maintenance contracts, and Corus360 is seeking to provide a solution. The Smart360 solution provides a review of a customer's current and past support agreements.
As a new consulting engagement, Smart360 is a subset of Maintenance360. As Corus360's exclusive source for maintenance services, Maintenance360 seeks to ensure that complex IT environments are consistently operating at peak efficiency. Rather than managing multi-vendor warranties and contracts, Maintenace360 offers customers a one-stop service.
Issues with Vendor support contracts results in the occurrence of several things:
1. Equipment customers think is covered—but is not—create an extended outage. This could disrupt and impact the business.
2. Customers could be paying for support on equipment that is no longer in their environment, thus wasting valuable OPEX dollars.
3. Customers could find themselves out of compliance on software downloads or product updates.
Smart360 evaluates maintenance environments to resolve these issues. "When contracts are wrong, customers are exposed to risk and unmanageable costs," said Frank Ball, Chief Strategist of Corus360.
Three key support areas drive Smart360's evaluation:
1. Term of Contract
2. Equipment Coverage Type
3. Equipment Lifecycle
Analyzing this data reveals areas of waste in a customer's maintenance. By determining which elements of maintenance are necessary and unnecessary, customers can streamline their approach and focus on what makes the most difference.
"I am eager to use our new Smart360 solution, and take Corus360 to a new level of relevancy," said Steve Johnson, President of Corus360. "Eliminating waste means meeting business needs – a top priority for us."
About Corus360
Corus360 is a technology consulting and solutions company with more than ten years of success delivering infrastructure solutions, recovery, and consulting services that help organizations reduce costs, increase efficiencies, and maximize productivity. We specialize in best of breed infrastructure solutions, IT management consulting, IT staffing, application development, Data Center technologies, disaster recovery, managed services, and enterprise applications. For more information, visit http://www.corus360.com.