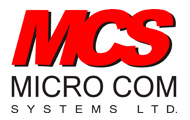 With 40 years in business, Micro Com Systems has worked with a large variety of clients
Vancouver, BC (PRWEB) May 31, 2015
Micro Com Systems (MCS) strives to become a flexible business that can cater to clients with all kinds of different document scanning and record management needs. As a result, the company has recently announced that they will now serve clients on tight deadlines and with mixed sizes of paper, large drawing and microfiche, receipts, and attachments. This has been possible because of the company's large document scanning capacity as well as the agility to complete orders quickly.
"We have decades of experience, highly knowledgeable staff, scalable capacity and we are reasonable people," states a company representative. "We have clients from virtually every type of business. We are used to working to deadlines and our services provide great value."
With 40 years in business, Micro Com Systems has worked with a large variety of clients. Using this experience, the company can now work at full capacity if the client wants the assignment finished in a short time. MCS has 22,000 square feet of production capacity, which can be increased if need be. This means that the company can work on very large orders and also serve clients on tight deadlines.
About the Company
Micro Com Systems (MCS) Ltd is a company evolved from the maturation and combination of several companies from the mid 1970's. With decades of experience in all forms of document and image capture, MCS processes over a million pages a month on behalf of their customers, in their facility or at a client site. Apart from microfilm, microfiche and aperture card scanning through to large format scanning, MCS designs, sells and implements scan capture systems, and represents capture and data extraction products, as well as, small and medium business document management software. There are nearly 40 employees at the company's Vancouver location while it provides scanning services for clients in British Columbia and the Western provinces.
For more information, log on to http://www.microcomsys.com/ or call 604.872.6771.