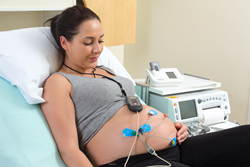 The expansion of commercial operations into the USA emphasizes Monica Healthcare's commitment to first class clinical and technical support for our existing AN24-IF24 monitor customers, in addition to our ongoing mission of continued USA market leadership
Atlanta, GA (PRWEB UK) 2 June 2015
Monica Healthcare Ltd, based in Nottingham, United Kingdom today announced that it has established commercial operations in the USA. The new business, Monica Healthcare Inc, is based out of Atlanta, Georgia where the company's after sales repair and service facilities are also based.
Today's announcement follows the successful introduction of Monica's AN24-IF24 fetal maternal monitoring products into the USA in 2012. Products owned by Monica's customers in the USA will now be supported directly by Monica, who will also be distributing AN24-IF24 products directly in the USA.
Guy Gardner, appointed to head up Monica Healthcare Inc. in the USA commented: "The expansion of commercial operations into the USA emphasizes Monica Healthcare's commitment to first class clinical and technical support for our existing AN24-IF24 monitor customers, in addition to our ongoing mission of continued USA market leadership of innovative labor monitoring solutions for hospital birthing centers across the United States. Monica Healthcare Inc. (USA) will be attending the AWHONN 2015 Annual Convention in Long Beach, CA, June 13-17 where we look forward to sharing more exciting news about our new USA operations".
Monica Healthcare specializes in highly innovative wireless healthcare technology, providing wearable medical devices that accurately monitor fetal and maternal well-being. Monica's existing AN24 product - a unique, FDA cleared, wireless fetal maternal monitor for use during labour - is sold in the USA, Europe, Brazil, Russia, India and China and is used to monitor the delivery of 100,000's of babies every year.
Dr Carl Barratt, CEO of Monica Healthcare Ltd said "We are excited about our expansion plans and continue to be delighted with the support of hospitals, nurses and doctors who buy and use our products in the USA and across the world. We look forward to announcing further excellent news in the next few months as we follow our vision to establish Monica as one of the leading providers of innovative fetal and maternal monitoring products across the world".
Dr Carl Barratt
CEO
Monica Healthcare Ltd
Tel: +44 (0)115 912 4540
Email: carl(dot)barratt(at)monicahealthcare(dot)com
Guy Gardner
Director- Sales & Operations
Monica Healthcare Inc
Tel: +1 (877) 320 5174
Email: guy(dot)gardner(at)monicahealthcare(dot)com
About Monica
Monica Healthcare Ltd operates out of Nottingham, UK and was established in May 2005.
Monica Healthcare Inc operates out of Atlanta, Georgia.
The patented technology is the culmination of 15 years of research at the University of Nottingham, UK and is based on the acquisition of electro-physiological signals that can be passively detected by electrodes positioned on the maternal abdomen. From these signals a number of parameters including fetal position, fetal heart rate, maternal heart rate and uterine activity can be extracted, in real time, and over an extended period of time.
For more information go to: http://www.monicahealthcare.com