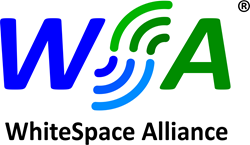 Chelmsford, MA (PRWEB) June 03, 2015
The WhiteSpace Alliance (WSA) ®, a global industry organization enabling sharing of underutilized spectrum, announced today that technology sharing and interoperability testing among its members is accelerating global deployment of TV band Internet access.
WhiteSpace Alliance has been at the forefront of developing standards-based interoperability specifications and enhancements that enable reliable implementation of broadband solutions based upon efficient utilization of TV broadcast spectrum. "Our objective has always been to help our members get to market quickly with products that work together," said Dr. Apurva N. Mody, Chairman of WhiteSpace Alliance. "WSA's focus on driving shared spectrum technologies from concept to deployment is paying off in a proliferation of new solutions."
Recently, WSA member Saankhya Labs became the first semiconductor vendor to introduce TV whitespace chipsets. The baseband radio module is based upon the IEEE 802.22 Standard and WhiteSpace Alliance's Wi-FAR™ interoperability specification, and includes base station and customer premise equipment components. The platform provides a robust environment for original equipment manufacturers and carriers to deliver fixed wireless broadband access in rural and remote areas, even where vegetation prevents traditional line-of sight deployments.
Through the Alliance, WSA founding member AmeriSys Incorporated of Canada has done extensive simulation and testing with Saankhya Labs to qualify interoperability of the AmeriSys whitespace radio currently under development with Saankhya's development kit. AmeriSys plans to introduce its whitespace product later this year.
Carlson Wireless Technologies, a global leader in TV whitespace technology and a WhiteSpace Alliance member, recently announced the third generation of its widely deployed whitespace radio solution, RuralConnect, based on the ISO and IEEE-approved 802.22 standard. RuralConnect Generation 3 incorporates chipsets from Saankhya Labs, and will triple Internet connection speeds to 25 Mbps, cover distances from 10-30 km, reduce latency, and support four times as many users per sector. "Membership in WhiteSpace Alliance provides us an ideal environment to connect with a broad ecosystem of solution providers," said Jim Carlson, President of Carlson Wireless. "These partnerships are critical to reducing time-to-market and minimizing development costs, particularly for rapidly emerging technologies such as spectrum sharing."
Other WSA member organizations such as Japan's National Institute of Information and Communications Technology (NICT) and Hitachi Kokusai have previously developed prototype system based on the IEEE 802.22 specification. Extensive testing was completed in rural environments in Northern Japan using whitespaces to enable long distance broadband Internet access.
NuRAN Wireless, another WSA member, is in preparation for trials using TV whitespace as a backhaul link for its rural 2G mobile base station as well as its community network.
In addition, WSA Promoter Member Texas Instruments is actively engaged with a variety of original equipment manufacturers to deliver state-of-the-art DSP and RF chipsets for TV whitespace applications worldwide.
Based upon extensive contributions from WSA member iconnectiv and the International Engineering Task Force PAWS specification for whitespace databases, WhiteSpace Alliance developed its WSAConnect™ interoperability specification. WSAConnect defines a standards-based mechanism to enable whitespace devices to discover and communicate reliably with appropriate shared spectrum databases. The messaging framework enables devices to query those databases to determine availability of spectrum for a particular location, and supports secure whitespace operation across devices, spectrum and geographies. Several Alliance member companies have successfully demonstrated interoperability using the WSAConnect specification. In the future, this WSAConnect interoperability protocol specification will be extended for operation in the emerging dynamic spectrum access bands.
Collaboration among WhiteSpace Alliance members is also resulting in field trials across the globe. In conjunction with the Government of India, WSA is sponsoring deployments in several regions with products contributed by Carlson Wireless, iconectiv, NuRAN Wireless, and Saankhya Labs, in association with Tier 1 service provider Tata Communications, a WSA Promoter Member. "We are pleased to collaborate with other members in spearheading WSA's participation in the "Digital India" program, one of the largest initiatives ever undertaken to support digital inclusion," said Parag Naik, CEO of Saankhya Labs. Similar multi-vendor pilot implementations are underway in regions of Brazil.
"Development of technical specifications and interoperability testing provides significant time-to-market and product reliability benefits to our members," said Dr. Mody. "This in turn is accelerating availability of cost-effective broadband access solutions in underserved regions of the world."
WhiteSpace Alliance, developer of Wi-FAR™ and WSAConnect™ interoperability specifications, has a following of more than 200 major commercial, academic, government and regulatory organizations around the world. WSA member organizations benefit from access to technical specifications that decrease development costs; expanded access to global markets, regulators and government agencies; and ongoing marketing support at no additional cost. Consumers benefit from a multi-vendor, interoperable ecosystem that brings down the overall cost of broadband access. For more information on WhiteSpace Alliance, please visit http://www.WhiteSpaceAlliance.org
About WhiteSpace Alliance
The mission of the Whitespace Alliance (http://www.whitespacealliance.org/) is to promote the development, deployment and use of standards-based products and services as a means of providing broadband capabilities via WhiteSpace spectrum. By promoting the use of standards, the Alliance will enable companies to provide broadband connectivity at reasonable cost. The WSA will also act as an enabler of the emerging white spaces ecosystem by helping to put in place interoperability, conformance, and compliance testing to make sure that our member stakeholders get the needed information & collaborations to succeed both in the market place and with regulatory requirements. Interoperability specifications will allow multiple vendors to enter the market and help to reduce the costs for the consumers. WhiteSpace Alliance promotes the use of IEEE, 3GPP and IETF Standards for use in the WhiteSpaces.