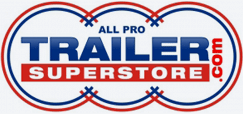 Mechanicsburg, Pennsylvania (PRWEB) June 02, 2015
Trailer Superstore is proud to announce that they have added LOOK Trailers to their inventory of trailers for sale. LOOK Trailers have become recognized as some of the highest quality trailers available on the market today. LOOK Trailers has a large array of prebuilt trailers, but is also able to build custom trailers for customers and can customize any of their trailers as requested by customers.
LOOK currently produces models ranging from the 4' wide enclosed cargo trailers to the 8.5' wide custom built 53' goosenecks. LOOK Trailers was featured in the March/April issue of NATDA magazine, where the company discussed the challenges of being in the trailer industry in the current economy.
Trailer Superstore is proud to provide their customers with a complete and wholesome experience when customers are looking for trailers. The company can customize trailers for people, deliver trailers, and offers all the accessories necessary for upgrading any trailer a customer is interested in. This has separated Trailer Superstore from the rest of the competition and the fact that they deliver to all 48 contiguous states. Furthermore, they are able to provide financing for customers and install the appropriate equipment for hauling the trailer on the customer's vehicle used for towing.
About Trailer Superstore
Trailer Superstore has been in business since 1985 and has delivered trailers to California down to Key West. Their main focus is New England and the surrounding states. Their selection is truly staggering, ranging from salt spreaders to race car trailers.