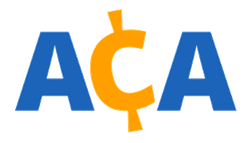 Many employers are struggling with the new requirements and we are happy and proud to be able to take on, with ease, these important tasks for them
Schaumburg, IL (PRWEB) June 02, 2015
Benefit Express Services, LLC, a leader in providing benefits administration for large, medium, and small organizations, has released new Affordable Care Act (ACA) services as part of their suite of Employee Benefit Administration services.
ACA regulations and requirements for compliance are complicated, detailed and continuing to change. Employers are looking for answers and assistance from a company they can trust. Benefit Express has launched solutions for ACA compliance which complement the tools already in place for their benefit administration clients as well as other employers needing help.
Their à la carte model allows employers to pick and choose the services they need. As an example, many employers are wrestling with how to comply with the federally-mandated eligibility requirements for variable hour employees. Employers don't have the capacity to track and calculate the difficult look-back measurements. This exposes employers to a huge compliance risk. Benefit Express clients have a way to store, track, and report on this important data. At the same time, Benefit Express will offer the required benefits to those employees who, under ACA, become eligible for medical coverage.
While Benefit Express' ACA Services are already in place for their benefit administration clients, they also offer a very valuable service that is available for any employer to use. One of Benefit Express' ACA Service options offers employers the ability to populate a spreadsheet and have Benefit Express take away the burden of completing the IRS required employee forms (1095) and mailing them to employees prior to the deadline.
With potentially large IRS penalties looming, it's vital to organizations to have a strategy in place. Whether the goal is to integrate benefit administration with ACA or get help meeting the IRS filing requirements, Benefit Express has a range of service options that can help employers ensure they are in compliance.
Benefit Express' ACA services include: required reporting for the IRS, hours tracking, eligibility maintenance, as well as the creation and distribution of the IRS employee required forms. "Many employers are struggling with the new requirements and we are happy and proud to be able to take on, with ease, these important tasks for them," says Monica Hinchey, Director of Client Relations for Benefit Express.
About Benefit Express:
Benefit Express is the leading middle market, cloud-based platform for employee benefits and health exchange services with a focus on flexibility. By offering technology that integrates all benefits, in a one stop shop, Benefit Express provides simplicity to complex plans and offers a very custom-made experience to engage and educate employees while offering employers an ease of benefit management that is unmatched in market. Benefit Express provides a full range of services including, benefit enrollment, management and administration as well as direct bill services, reimbursement account administration, carrier bill reconciliation, total compensation statements, and a full service call center. For more information visit: http://www.BenefitExpressOnline.com