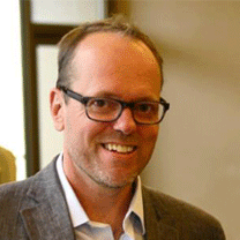 People were passionately defending a sixteenth century text on twenty-first century technology.
Stratford Ontario (PRWEB) June 03, 2015
To see or not to see? That is the question for hundreds of thousands of theatregoers perusing the playbill at the Stratford Festival this summer.
The Festival is producing 13 shows and for guidance many theatre goers are turning to Stratford Festival Reviews, the website which its publisher Keith Tomasek calls "the Rotten Tomatoes for the Stratford Festival."
Last year's production of A Midsummer Night's Dream, says Tomasek, is an example of why he launched the website. For the first time in recent memory, the critics' opinions of a Shakespeare classic varied from half a star to five star reviews.
Why such a difference of opinion?
Tomasek suspects it stems from director Chris Abraham's decision to update the marriage in A Midsummer Night's Dream to a same sex affair.
"Generally speaking the young audience found the contemporary interpretation exciting. But there were plenty of traditionalists arguing online that it was nothing more than a sophomoric interpretation having little to do with gender equality," said Tomasek.
"People were passionately defending a sixteenth century text on twenty-first century technology."
Tomasek anticipates similar discussions about another Shakespeare classic on this year's playbill.
Abraham is directing Shakeseare's The Taming of the Shrew, which opens June 5. Historically the play has been criticized for its representation of abusive behavior and misogynistic attitudes toward women.
"I look forward to the reviews and social media conversations about a classic play that some people feel is so outdated that it's not worth seeing," said Tomasek. He has set up a webpage where people can comment on Stratford's The Taming of the Shrew. Audience members' comments are published alongside reviews from the critics.
Not one of the four directors working on this season's Shakespeare productions is a woman. In the past, however, women have directed Shakespearean productions and Tomasek reports that "Artistic Director Antoni Cimolino confirmed there will be a major Shakespeare on the Festival stage next year directed by a woman."
"If not, you'll likely hear about it on my website Stratford Festival Reviews," says Tomasek. "The professional theatre critic's job isn't to merely present an opinion, but to offer an argument about where a single artistic work fits into the existing canon, and on a broader scale, the human condition itself."
The Stratford Festival's Hamlet opened May 25th with some critics noting that the production highlights humour, shedding new light on all the dark wit in Shakespeare's script.
These sort of insights into Shakespeare's plays are the reason people return to the website which is on track to hit 1 million page views. But the Stratford Festival isn't just about Shakespeare; this year Rodgers and Hammerstein's Carousel and The Sound of Music are on the playbill.
Tenessee native Stephanie Rothenberg plays the role of Maria in The Sound of Music at Stratford. Rothenberg, who performed opposite both Daniel Radcliffe and Nick Jonas on Broadway in How to Succeed in Business Without Really Trying, is receiving rave reviews.
Tomasek, who has taught journalism in Ontario and the United Arab Emirates, added, "Stratford Festival is North America's leading classical repertory theatre so the audience is comprised of an older demographic. However I'm encouraged to see more young people blogging about theatre and writing critically about the arts."
The website includes reviews from selected bloggers, publishing their stories alongside reviews from traditional media.
Stratford Festival Reviews has been online for seven years. Tomasek doesn't write reviews but rather curates reviews of the Festival productions from top theatre critics in the U.S. and Canada.
Tomasek also publishes a podcast called The Inadequate Life, a podcast about the creative process and people whose lives depend upon it.
Taming of the Shrew opens Fri., June 5. It's just one of thirteen plays at The Stratford Festival, including 4 Shakespeares: Hamlet, Taming of the Shrew, Love's Labour's Lost and The Adventures of Pericles.
Keith Tomasek is a lecturer, blogger and podcaster living in London, Ontario. He's been shortlisted for an Academy Award nomination and has taught journalism and media studies at Western University and The American University of Sharjah, UNited Arab Emirates.