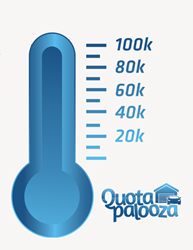 "Our goal for the event was to be the biggest insurance savings event ever in the area."
Norman, Oklahoma (PRWEB) June 02, 2015
The Owens Agency recently achieved their 30 day commitment and saved Oklahomans $100K in annual insurance premiums. They are pleased with the results of their Quotapalooza event and how their efforts are putting money back into the community.
During February and March, The Owens Agency saved their clients thousands in annual premiums as they moved their insurance. Seeking to extend their efforts, the team developed the Quotapalooza event with the goal of saving their newly acquired clients over $100k in 30 days. The staggering success has ensured the Owens Agency valued position in the national marketplace.
Jud Owens from the Owens Agency shared, "Our goal for the event was to be the biggest insurance savings event ever in this area. Ensuring residents are getting the best coverage for their dollar, and most importantly making sure they had the best coverage for their situation, as not everyone has the same needs. We are customizing the packages for our clients to eliminate gaps and maximizing coverage."
In addition to savings, clients can expect easy access as well. Whether it's in person, over the phone, or though the website, a fully licensed professional is there to help every step of the way. Convenience and savings are only the beginning.
After their massive success, they have taken on a new challenge. The focus is now saving Oklahoma residents $1M of cumulative savings annually on their home and auto insurance premiums.
If you would like to learn more about the Owens Agency and how they can save you money, visit quotapalooza.info, call 407-701-5800, or visit the Owens Agency at 3735 W. Main St. in Norman.
About The Owens Agency
The Owens Agency offers quality insurance that's affordable and provides easy access of contact - wherever and whenever you need. Price and service are important for a long-lasting relationship. As your insurance agent, the Owens Agency will help you understand how the choices you make - such as the car you drive - affect your insurance rate. Committed to helping you get the appropriate level of protection, the Owens agency will make it easy doing business.