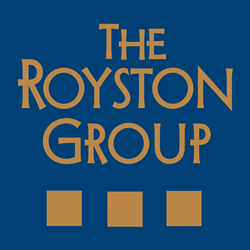 The net lease market is booming right now.
Los Angeles, CA (PRWEB) June 23, 2015
The Royston Group has completed a total sale transaction volume of over $70,000,000 for the first two quarters of 2015. The record company sales comprised of over 188,000 square feet of space and included grocery stores, automotive, convenience stores and retail..
Royston Group President Greg Cortese and Vice President Rob Sutton represented various investors and sellers in the transactions. The 1031 exchange market proved to be very healthy in Q1 & Q2 as over half the companies sales were to investors participating in a 1031 exchange. Additionally all of the transactions were closed on an all cash basis. The Royston Group currently has buy requirements for triple net properties in excess of $53 million.
"The net lease market is booming right now. The fact that we had $70 million in transactions in which every deal was closed on an all cash basis speaks to the current boom we are seeing. With the frenzied sale pace and the continuing cap rate compression sellers are in a great position to take advantage of this hot market." said Sutton.
Greg Cortese, President of The Royston Group and Rob Sutton, Vice President specializes in the sale of single tenant net lease properties. The Royston Group is a privately held commercial real estate investment firm, founded in 1992. The company provides services for a multitude of net lease commercial property types including office, industrial, retail and medical. The firm has completed over $2 billion in real estate sales since its inception. http://www.theroystongroup.com