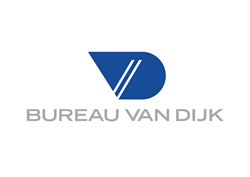 While there was a significant increase month-on-month in terms of aggregate deal values in North America, it is worth noting that a significant portion of this can be attributed to a single deal.
New York, NY (PRWEB) June 03, 2015
The value of mergers and acquisitions (M&A) targeting North American companies in May soared to more than double that of the previous month, in spite of a decrease in volume, thanks to Charter Communications' massive takeover bid for Time Warner Cable which accounted for more than a third of total M&A value for the region. Deals worth a collective USD 202,410 million were announced over the four weeks, compared to USD 91,265 million in April, marking the third-highest result of the last 12 months under review. The figure was 14 percent higher than the USD 177,505 million recorded in May 2014.
Volume slipped for the second month in a row to 1,003 transactions (March: 1,501; April: 1,404) and was down 35 percent on the 1,549 deals announced at the same time a year ago. US M&A value leapt to USD 191,307 million from USD 79,829 million in April against a 28 percent decline in volume. Canadian deal value rose by a more modest 6 percent and volume decreased by 31 percent month-on-month to 238 transactions from 343.
The much-publicised takeover offer for Time Warner Cable by Charter Communications was the region's biggest deal by value in May, and, at a staggering USD 77,182 million, accounted for 38 percent of overall M&A value (USD 202,410 million). Four of the top 20 deals by value targeted Canadian companies, the largest of which was a takeover offer for oil and gas explorer Pacific Rubiales Energy by Mexico's Alfa and Bermuda-based Harbour Energy worth USD 4,474 million. This was one of five transactions in the region's oil and gas sector, while life sciences and telecommunications also featured prominently.
Lisa Wright, Zephyr director, said: "While there was a significant increase month-on-month in terms of aggregate deal values in North America, it is worth noting that a significant portion of this can be attributed to a single deal. By contrast, the drop in private equity deal-making is largely due to the lack of high-value deals, as just one transaction surpassed USD 1,000 million, compared to five last month and nine in March."
Private equity (PE) investment value fell by 57 percent month-on-month to USD 9,949 million from a high base of USD 22,930 million in April and was 39 percent lower than the same time a year ago (May 2014: USD 16,178 million). Volume decreased by 28 percent over the four weeks to 349 transactions and by the same percentage compared to a year ago (April 2015: 483; May 2014: 483). Just one PE deal topped USD 1,000 million in the month under review, which was Apollo Global's acquisition of home security company Protection One in a secondary buyout from GTCR Golder Rauner worth USD 1,500 million.
For the full M&A Reports from Zephyr, please visit mandaportal.com
About Zephyr
Zephyr is an information solution containing M&A, IPO and venture capital deals and rumors with links to detailed financial company information. Zephyr, published by Bureau van Dijk, covers various deal types including M&A activity, IPOs, joint ventures and private equity deals. The deals on Zephyr are linked to the company financials and peer reports on BvD's product range, which includes Orbis, Amadeus and Osiris, for company valuation and benchmarking.
Zephyr contains information on over 1 million deals. Over 85,000 deals are added each year depending on levels of deal activity. Zephyr has no minimum deal value. Zephyr's UK and Singapore researchers speak over 40 languages and use native language and English sources in their deal research. http://www.zephyrdealdata.com
About M&A Portal
The M&A Portal is a resource for anyone interested in M&A Deals intelligence and information. We host M&A news, deal commentary, features and research papers written by experts across the globe.
About Bureau van Dijk
Bureau van Dijk (BvD) is one of the world's leading publishers of electronic business and company information. The company has 32 offices worldwide. BvD is best known for its range of international company information products that combines multiple high-quality data sources with flexible software to allow users to manipulate data for research, marketing intelligence and analysis. Products include Orbis, Amadeus, Bankscope and Osiris. BvD also publishes the global M&A database, Zephyr. http://www.bvdinfo.com