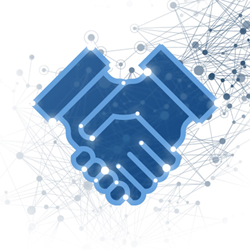 We are pleased to have our valued Partners as co-sponsors of each event. This is yet another example of the kind of initiatives we co-create with our Partners to bring sales education to the world.
Los Angeles, CA (PRWEB) June 03, 2015
Pipeliner CRM announced today that it has reached a major milestone--over 100 Consultant Partners across the globe. The Pipeliner Consultant Partners Program-- only launched late last year, has achieved remarkable velocity in qualified signups and interest.
This announcement comes on the heels of Pipeliner's multi-state roadshow, sponsored by Partners at each location across cities in the United States-- Denver, Dallas, Chicago, Atlanta, and Washington DC.
The 5-city tour was modeled on the company's GO AHEAD! Power Breakfasts -- Sales education delivered in an independent manner for business executives who follow the motto of "leading responsibly."
"This GO AHEAD! Power Breakfast event series offers a unique event format for sharing and learning to empower sales leaders," said Nikolaus Kimla, Pipeliner CRM CEO. "We are pleased to have our valued Partners as co-sponsors of each event. This is yet another example of the kind of initiatives we co-create with our Partners to bring sales education to the world."
"Pipeliner's partner breakfast not only helped me gain valuable insights about the company's products and vision, it provided an extraordinary opportunity to network with thought leaders in the field of business development and CRM," stated Andrew Rudin Managing Principal, Contrary Domino®, Inc. "Through Pipeliner, I have been able to establish connections that have proven vital for my business."
Pipeliner CRM's content-driven philosophy -- live events, articles, e-books, infographics, white papers, and so much more-- are always available for partners, and in many cases co-produced by Partners.
"Working as a Partner with Pipeliner is a fantastic experience. Pipeliner truly wants to help sales people become better, not just sell you a tool," said Fred Sumner of microBPO. "They have so many white papers, and e-books available and they are not just pitching Pipeliner, they are really good training tools. The Power Breakfast I recently attended in Denver was another example, the material was educational, not a sales pitch. Nikolaus and John are extremely knowledgeable--great Partners."
In addition, as a Pipeliner CRM Partner, all structure is in place for successful relationships, including:

A partner portal to monitor a Partner's business-- submit leads, view status of referrals, track revenue, and get support from Pipeliner CRM team and other partners.
Training assets-- demos, training classes, training pipes, discussion guides.
Marketing assets-- case studies, press release templates, playbooks and more.
"Having attended the recent Pipeliner event it's obvious to me why Pipeliner is so different," stated Ron Ezsak of Pansoft LA, S.A. de C.V. "The vision of their leadership is refreshing and spot on. They understand what selling is and what it requires-- and Pipeliner reflects that. Other CRM applications are designed first to provide management reporting, and worse they require development and an administrator. Pipeliner is about selling and the sales process with none of the complexities of old architecture systems."
Pipeliner CRM offers partners a tool for their customers and business associates that will help them manage their sales pipeline as never before. Pipeliner CRM is revolutionizing the marketplace with exceptional CRM software, training and education to help salespeople sell smarter. Pipeliner CRM is organizing customer's workflows in ways that demonstrate an innate feel for what salespeople actually want and need.
For those interested in learning more about the Pipeliner Consultant Program, please visit:
https://partners.pipelinersales.com/
About Pipeliner CRM
Pipeliner - The World's Most Visual CRM
Pipeliner is a fresh new approach to the traditional sales pipeline and the way it drives CRM, engaging the sales organization with visual insights. The methodology behind our platform provides a solid sales process for thousands of organizations, worldwide.
Headquartered in Los Angeles, California, Pipeliner CRM has offices in the UK, Austria and Slovakia. Engage with us on Twitter (@PipelinerCRM) or visit us at PipelinerCRM.com