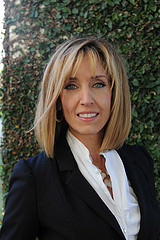 The primary myth in society today is that women in the workplace will not be 100% committed to their field, and are therefore not as wise of an investment.
Tampa Bay, FL (PRWEB) June 03, 2015
According to an August 2014 OPM report on pay equality in the federal government, nearly 40% of full-time employees working in IT in executive branch agencies were women in 1992. By 2012, that number had fallen to less than one-third – and even less for women in upper-level and management positions. Currently, in the public sector, only 11% of Chief Information Officers in the United States are women. (1) As CIO of Global Risk Technologies, Monica Eaton-Cardone urges the federal government to embrace a larger role in female IT leadership in order to fix this problem.
A recent breakthrough occurred when Megan Smith became the first Chief Technology Officer of the United States in September of 2014, thereby becoming a prominent role model for women in IT and, some say, kicking off the movement of more women being placed in leadership positions. With Smith's new appointment, four out of the five divisions of the Office and Science and Technology Policy are now headed by women. (2) Prior to serving as CTO of the United States, MIT trained Smith was the Vice President of Business Development at Google for nine years. (3) With Smith in charge, her division came up with such innovations as Google Glass and the driverless car. (2)
"Smith's appointment sends a huge message that women are valued and should occupy leadership roles in the world of IT," says Eaton-Cardone, who stresses that women can benefit from having a strong mentor. "Currently, there are few mentors, whether female or male, available to women in IT," she adds.
According to a survey conducted by women's networking organization Levo League, 95% of those surveyed had never sought out a mentor at work. (4) There is evidence that the lack of mentors for women has a deep and unique bias built upon gender. Per a 2010 study from the Center for Talent Innovation, nearly two-thirds of men in senior positions pulled back from one-on-one contact with female junior employees due to fear of being suspected of having an affair. Half of junior women reported being nervous about one-on-one contact with senior men for the same reason. (5)
A gender diverse workforce in both the private and public sectors could pave the way for more innovation as the dissimilarities among men and woman bring different viewpoints, ideas and insights into the workplace, all of which enable better problem solving, per Eaton-Cardone. She points out that women have a tendency to be more detail oriented and are more inclined to multitask successfully.
"The primary myth in society today is that women in the workplace will not be 100% committed to their field, and are therefore not as wise of an investment," says Eaton-Cardone. "Many employers fear that women will get married or lose interest among other concerns; however, that high functioning, well-organized savvy female consumer who may just double as a mother and wife is very likely to also be that brilliant professional with the solution no one else has thought of yet."
Eaton-Cardone says the world would be wise to capitalize on this interest. With the increased availability of STEM jobs that provide remote working options, a greater efficiency can be achieved as better quality and not quantity of hours logged at the office are to be had. Eaton-Cardone has been featured in such notable publications as The Wall Street Journal, CBS News, and The Tampa Bay Business Journal and is available for speaking engagements.
About Monica Eaton-Cardone:
Monica Eaton-Cardone is an entrepreneur and business leader with expertise in technology, e-commerce, risk relativity and payment-processing solutions. She has co-founded a number of successful companies – including Chargebacks911.com, eConsumerServices.com and Global Risk Technologies – and currently fulfills executive management roles within each organization. Eaton-Cardone has earned a reputation for creative business solutions, helping merchants and banks to achieve sustainable payment-processing practices and supporting consumers in resolving transaction issues. She is a champion of women in IT, and hopes to contribute to an expanded presence of females in technical professions and leadership roles.
About Global Risk Technologies, Chargebacks911 and eConsumerServices:
Global Risk Technologies is best known for its role in payment processing solutions that cater to each side of the value chain: Chargebacks911 and eConsumerServices. The firm is headquartered in Tampa Bay, Florida, with offices in Ireland and Atlanta. They have approximately 350 employees worldwide, and currently manage over 150MM in transactions each month, with clients located in the U.S. and Europe.
Chargebacks911 focuses on chargeback mitigation and risk management for Internet merchants and acquiring banks, offering dispute response solutions and deep analytics. eConsumerServices caters to cardholders and consumers, providing an online mediation service that works to effectively and efficiently resolve transaction issues between merchants, consumers and banks. For more information, visit http://www.chargebacks911.com and http://www.eConsumerServices.com.
(1) Gordon, Hallie. "Why Women Need a Bigger Role in Federal IT Leadership"; Next Gov; April 3, 2015. nextgov.com/cio-briefing/wired-workplace/2015/04/why-women-need-bigger-role-federal-it-leadership/109255/
(2) Hirschfeld Davis, Julie. "Advisor Guides Obama Into the Google Age"; New York Times; January 3, 2015. nytimes.com/2015/01/04/us/politics/her-task-weaning-the-white-house-off-floppy-disks.html?_r=0
(3) "Megan Smith"; Wikipedia; April 30, 2015. en.wikipedia.org/wiki/Megan_Smith
(4) Drexler, Peggy. "Can Women Succeed Without a Mentor?"; Forbes; March 4, 2014. forbes.com/sites/peggydrexler/2014/03/04/can-women-succeed-without-a-mentor/
(5) Ashford, Kate. "Why Men Don't Mentor Younger Women – And How We Can Change That"; The Muse. themuse.com/advice/why-men-dont-mentor-younger-womenand-how-we-can-change-that