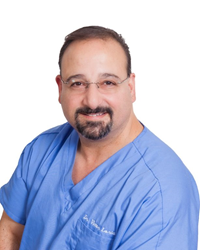 Miami, FL (PRWEB) June 08, 2015
The idea than a person can safely undergo a minimally invasive medical male enhancement procedure and be left with a penis that has both more length and girth is something that still leaves many in disbelief. Experts in the field, Loria Medical are proof that this very much true. Recently, the office announced that their own Dr. Victor Loria, an acclaimed cosmetic surgeon who has performed over 2000 penis enlargement procedures, will be making an appearance to discuss male enhancement options and answer questions on the very popular internet streaming program Peace2. The response to the news has been very enthusiastic.
"I'm very much looking forward to an honest and frank discussion about non-surgical male enhancement procedures on Peace2," commented Dr. Loria. "There's a great deal of confusion and misunderstanding about the subject. Knowledge is power and male enhancement can really be a game changer for many men who lack confidence and would like to transform their lives. It's wonderful Peace2 are interested in having a show like this."
Peace2 is the first original show from Mas2 TV, an OTT network that streams online.
According to Loria Medical, Dr. Loria has over two decades experience in the cosmetic surgery field. He has extensive experience with various penis enlargement procedures, hair transplant surgery, and other popular cosmetic surgery options. He has offices on both Long Island, NY and Miami, FL.
Feedback from Loria Medical's patients has been passionate.
I.A., from Florida, recently said, "I was very concerned with the cost of these penile enlargement procedures. After exploring many types of procedures, I realized the expense could be as high as $20,000. This I could not afford, but after finding out about Dr. Loria's penile enlargement procedure, being very affordable minimally invasive I made the decision to have it done. After the procedure my expectations were not only met but it was better than I ever expected."
For more information be sure to visit http://www.loriamedical.com.
Media Contact:
Dr. Victor Loria
786-409-5911