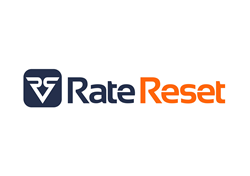 Rate Reset's LoanGEN tool puts our members in control of their auto finances, allowing them to lower their monthly auto payments in a way that is simple, easy and convenient. We believe this is real value. said Charles A. Mallon, Jr. CEO Congressional FCU
McLean, VA (PRWEB) June 09, 2015
Rate Reset, the provider of Loan Reset, Acquisition and Retention Software for Mortgages and Auto Loans, today announced that Congressional Federal Credit Union is the latest to join the network of credit unions offering its Rate Reset product. Congressional Federal Credit Union, established in 1953, serves the United States House of Representatives, Architect of the Capitol, U.S. Capitol Police and other select employee groups throughout the Washington, D.C. area.

WHAT IS LoanGEN? LoanGEN for Auto is a web-based automated loan generation tool that allows credit unions to acquire existing auto loans from other financial institutions.
WHAT IS THE OPPORTUNITY? To generate new auto leads with a powerful tool designed to increase the credit union's loan portfolio. For the member, the partnership provides a simple, easy and convenient way to shop, switch, and save money on their auto loans, online or mobile.
HOW DOES IT WORK? Through LoanGEN, the credit union allows the member to enter their current auto loan information from a competing financial institution, (loan amount, interest rate remaining term, etc.). The member can then customize a new loan by selecting a range of terms and associated interest rates. Upon selecting the new customized loan, the system enables the member to fill out the appropriate information online and submit the request to the credit union.
BENEFITS: Credit unions can increase auto loan market share by attracting new members and/or having existing members switch loans from other institutions. For the member, LoanGEN puts the member in control of their finances that is simple, easy and convenient.
"We continually strive to provide our members with innovative solutions that bring real value to them," said Charles A. Mallon, Jr., CEO of Congressional Federal Credit Union. "Rate Reset's LoanGEN tool puts our members in control of their auto finances, allowing them to lower their monthly auto payments in a way that is simple, easy and convenient. We believe this is real value."
"We are very excited to have such a well respected institution as Congressional Federal Credit Union join the ranks of financial institutions offering Rate Reset products," said Bob Catalanotto, Co-founder and COO of Rate Reset. "This is good news for us and good news for Congressional credit union members."
About Congressional Federal Credit Union:
Congressional Federal Credit Union with assets in excess of $800 million provides its 45,000 members with innovative and affordable financial products and services, education, and community outreach of the highest quality. The Congressional FCU membership includes the House of Representatives, Congressional support offices and functions on Capitol Hill, in addition to affinity and non-affinity Select Employment Groups. For more information, visit http://www.congressionalfcu.org.
About Rate Reset:
Named by American Banker's Bank Technology News (BTN) as "One of the Top Ten Technology Companies" to watch, Rate Reset provides innovative Loan Acquisition, Retention and Reset Software (LRS™) to banks, credit unions and mortgage companies. The company's software provides a borrower-initiated interest rate-resetting loan feature that is an alternative to the traditional refinance for both mortgages and auto loans. For more information on Rate Reset visit http://www.RateReset.com.
Media Contacts
Keith Kelly
Rate Reset
kkelly(at)ratereset(dot)com
703.926.8626
Robert Miller
Congressional Federal Credit Union
rmiller(at)congressionalfcu(dot)org
703-261-2765