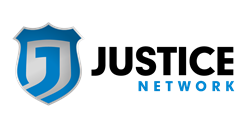 Launching Justice Network with the Broadway platform in place has provided the opportunity to build a solid, advanced advertising management system that will continue to grow with us
Grand Rapids, Mich (PRWEB) June 04, 2015
Broadway Systems, the industry's leading provider of advertising management software for cable and advanced television networks, announced today that the recently launched Justice Network (January 2015) has selected Broadway Systems' software platform to manage all traffic, billing and programming advertising needs.
The first multicast network to launch with Broadway Systems from inception, Justice Network paves the way for other new networks to take advantage of the company's distinctive software solutions from the ground up.
"The Broadway Systems platform is designed and engineered specifically for cable and advanced television networks," said James Ackerman, Executive Chairman, Broadway Systems. "Our team understands the unique and ever changing needs of operators in this space. It is our mission to provide the very best, fully integrated, end-to-end advertising management solution and we are thrilled to have the opportunity to work with Justice to establish a low-maintenance, cost-efficient operating environment from the start."
Broadway Systems' speed and efficiency of implementation coupled with the company's technically advanced platform allowed for an aggressive yet seamless deployment in less than 90 days.
"Launching Justice Network with the Broadway platform in place has provided the opportunity to build a solid, advanced advertising management system that will continue to grow with us," said Justice Network COO Wendy Brown. "Broadway Systems' user-friendly applications and seamless integration are streamlining our internal operations."
Justice Network launched in January 2015, utilizing Broadway's 7.2 platform software. The Justice Network announcement comes on the heels of the recent news that Broadway Systems has partnered with Canoe to allow ad campaign management for Dynamic Ad Insertion (DAI) for VOD through the Broadway Systems' platform as well as a partnership with placemedia to manage programmatic advertising needs.
About Justice Network:
Justice Network is dedicated to providing a first-of-its-kind public service initiative by capturing fugitives, finding missing children and providing safety tips for its viewers. Proud to be the only multicast network with a public service commitment to making communities safer, the Justice Network recognizes crime affects all viewers. For more information, please visit http://www.justicenetworktv.com.
About Broadway Systems: Since 2002, Broadway Systems has collaborated with cable networks to engineer a contemporary and fully integrated programming, sales, traffic, stewardship, and billing software system. Today, Broadway Systems offers the only proven end-to-end platform created specifically for cable and advanced television networks, offering these networks a strategic alternative to existing vendors, one that is dedicated to their business and keeps pace with the changing needs of this dynamic industry. The Broadway Systems platform manages nearly $3 billion in advertising revenues for top 20 rated cable and advanced television networks including Scripps Networks, Tennis Channel, Fox News, BBC America, WWE Network and many others. Find out more at http://www.broadwaysystems.com.