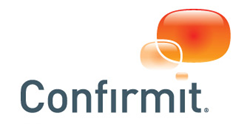 New York, NY and Oslo, Norway and London, UK (PRWEB) June 04, 2015
Confirmit, the leading global solutions provider for Customer Experience, Employee Engagement and Market Research, today announced it won its sixth consecutive CRM Excellence Award from CUSTOMER magazine.
Confirmit's text and social analytics solution, Confirmit Genius™, was honored with a CRM Excellence Award for addressing the challenge of businesses having too much content and too little insight. Confirmit Genius mines both solicited and unsolicited free-form content, organizing the feedback according to the categories important to each business, analyzing complex and sometimes conflicting sentiments held within each piece of content, and linking to other data sources to provide wider context.
"In today's business world, organizations struggle with an overwhelming amount of information and content," said Michael Wooh, Confirmit CMO. "Confirmit Genius answers the rapidly growing need for organizations to gain insights from the large volumes of unstructured feedback and content they gather. Customers are deriving significant business value by implementing Confirmit Genius, and we're delighted to be recognized with this award."
In 2014, 3.5 billion posts were collected through Confirmit Genius for analysis from social media platforms, forums, blogs and news media, at an average rate of close to 10 million posts per day.
"The 16th Annual CRM Excellence Award honors Confirmit for being a true CRM partner to its customers and clients," said Rich Tehrani, TMC's CEO and Group Editor-in-Chief. "Confirmit has demonstrated to the editors of CUSTOMER magazine that Confirmit Genius improved the processes of their clients' businesses by streamlining and facilitating the flow of information," added Tehrani.
The 2015 CRM Excellence Award winners are highlighted in the May 2015 issue of CUSTOMER magazine.
About Confirmit
Confirmit is the world's leading SaaS vendor for multichannel Voice of the Customer, Employee Feedback, and Market Research solutions. The company has offices in Oslo (headquarters), Chengdu, Cologne, Grimstad, London, Moscow, New York, San Francisco, Vancouver, and Yaroslavl. Confirmit's software is also distributed through partner resellers in Madrid, Milan, Salvador, Sydney, and Tokyo.
Confirmit powers Global 5000 companies and Market Research agencies worldwide with a wide range of software products for feedback / data collection, panel management, data processing, analysis, and reporting. Customers include Aurora, British Airways, Cross-Tab, Dow Chemical, GfK, GlaxoSmithKline, GMO Research, JTN Research, Keep Factor, Morehead Associates, Nielsen, Research Now, Swisscom, and The Wellcome Trust. Visit http://www.confirmit.com for more information.
About CUSTOMER
Since 1982, CUSTOMER magazine (formerly Customer Interaction Solutions) has been the voice of the call/contact center, CRM and teleservices industries. CUSTOMER has helped the industry germinate, grow, mature and prosper, and has served as the leading publication in helping these industries that have had such a positive impact on the world economy to continue to thrive. Through a combination of outstanding and cutting-edge original editorial, industry voices, in-depth lab reviews and the recognition of the innovative leaders in management and technology through our highly valued awards, CUSTOMER strives to continue to be the publication that holds the quality bar high for the industry. Please visit http://www.customer.tmcnet.com.