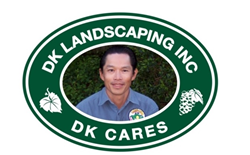 "I felt like I didn't have a sense of hope." ~ Keshia Roberts
Rohnert Park, CA (PRWEB) June 05, 2015
Keshia Roberts is on the road to success. She needs a car to drive down that road, and David Lee, president of DK Landscaping, is supplying it.
A couple of years ago, Keshia was stuck in a cycle of destructiveness and despair. A childhood of abuse led to teen years of addiction, homelessness, and jail. Giving birth while handcuffed to a hospital bed, she realized she had hit bottom and resolved to begin the climb to a productive life. Thanks to an organization called Crossing the Jordan, she has completed a faith-based year-long treatment program, has been clean and sober for close to two years, and has a bright future ahead of her.
Michael Bryant, founder of Crossing the Jordan, is confident that Keshia will reach her goals. "She's a leader. She has a natural class about her and she goes the extra mile. What she starts, she brings to completion with excellence. She's an amazing lady. She's overcome more than most people can imagine."
Bryant explains that only 60% of his program applicants "make it to the finish line." Those who don't will go back to their old life. "Their psyche registers failure." Those who do, however, go on to live productive lives.
Keshia is working and is registered at SRJC for this coming fall. One thing was standing in her way. Given limited bus schedules and routes, her lack of transportation has been a serious obstacle. When David Lee learned of this, he saw that he could remove that obstacle. Having grown up in poverty himself, he finds that part of his own journey as a successful business owner is to help others help themselves. His niece, Sandra Lee, happened to be selling her reliable, "everything works" 2002 Honda Civic. He bought the car and is donating it to Keshia.
On Friday, June 5, 2015, at noon, David Lee will meet Keshia Roberts at Crossing the Jordan Thrift Outlet on 2150 Bluebell Drive in Santa Rosa and hand over the keys. There will be no stopping her now.
Contact information: David Lee; 707-217-6508, Keshia Roberts; 707-774-9360, Michael Bryant; 707-540-5124
DK Landscaping is a Rohnert Park-based yard management business that provides maintenance, cleanup and irrigation services. The business, founded 13 years ago, is QWEL (Qualified Water Efficient Landscaper) and WaterSense certified. To learn more about DK Landscaping of Rohnert Park, California, visit their website at http://www.dklandscaping.com/.