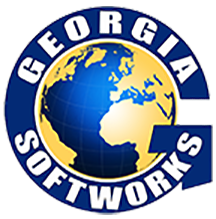 Kittrell will be working in technical support, sales, new product testing/support and more
Dawsonville, Georgia (PRWEB) June 09, 2015
Georgia SoftWorks, developer of the GSW Telnet Server for Windows and SSH Server for Windows, welcomes Matt Kittrell to their Sales and Support Team. Kittrell will be working in new product testing, sales, technical support and more.
"Matt is a recent graduate and still carries a huge propensity for learning. He is eager to learn all of the technical aspects of the GSW software," said Doug Hitchcock of Georgia SoftWorks. "We are glad to have him as a part of the team."
Georgia SoftWorks is a software development company located in Dawsonville, GA (USA) and has received global recognition for its development of the industrial grade GSW Telnet Server for Windows and SSH Server for Windows. The GSW software is used in thousands of data collection environments around the world and has end users and resellers on every continent except Antarctica. GSW software is used in almost every industry, including automobile factories, airlines, soft drink manufactures, pharmaceutical companies and more.
"I am excited to get to use my education in business through sales and marketing disciplines," said Kittrell. "It will be valuable to learn technical skills and expertise in a world that is rapidly growing in information technologies."
Kittrell graduated from the University of North Georgia in December 2014 with a degree in Business Administration. During his time there, Kittrell served as a liason for the Mike Cottrell School of Business in the Cottrell Scholars Program, recruited for study abroad programs, interned for the Center for Global Engagement, served as the Vice President of Students for Life at UNG and more. He has experience in web design as well as other computer technologies. He has studied Korean, Spanish and Japanese, which will be an asset to the GSW Team.
About Georgia SoftWorks:
Established in 1991, Georgia SoftWorks is a privately held software development company recognized for creating high performance data communications, system and telecommunications applications. Georgia SoftWorks has obtained a worldwide presence with its industrial SSH/Telnet Server for Microsoft Windows. GSW's long-term commitment to SSH/Telnet has led to the pioneering of major features such as Session Shadowing, Session Monitoring, Graceful Termination, Automatic Logon, Logon Scripting and more recently Team Services technology which allows mobile device users to transfer, swap, share and recover mobile device sessions. GSW has also provided the very first SSH Server to provide Digital Certificate Authentication with an Internet Information Server (IIS) like certificate-to-user account mapping. This includes 'One-to-one' and 'Many-to-one' mapping methods and also supports certificate trust lists (CTL).