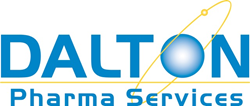 Our team is excited to be working with Andes to advance their selective and targeted approach to treat cancer.
Toronto, ON (PRWEB) June 04, 2015
Dalton Pharma Services today announced the signing of a new service contract with Andes Biotechnologies to supply large molecule sterile dose manufacturing services for their Phase I/II clinical trials. The agreement includes the cGMP sterile manufacturing of clinical materials which Dalton will perform in its recently upgraded cGMP sterile manufacturing facility, located in Toronto, Canada. Dalton will also be performing the transfer of analytical methods and analytical release testing of the product in its Health Canada approved laboratories.
Andes Biotechnologies, based in Santiago, Chile, was founded in 2008 and is focused on developing new anti-cancer therapies utilizing the inactivation of novel non-coding mitochondrial RNA targets through antisense oligonucleotide technology.
Cristián Hernández-Cuevas, Andes Biotechnologies Chief Executive Officer stated, "We found Dalton to be an excellent fit for our needs. They bring years of experience in manufacturing sterile injectable products and they have also invested significantly in optimizing their sterile facilities in the past year to meet current regulatory requirements."
"Dalton is thrilled to be supporting Andes Biotechnologies with their drug development program," said Peter Pekos, CEO & President, Dalton Pharma Services. "Our team is excited to be working with Andes to advance their selective and targeted approach to treat cancer. Andes is giving hope to millions of cancer patients for a safe and effective therapy. We are very pleased to be contributing to the Andes Biotechnologies vision."
About Dalton:
Dalton Chemical Laboratories Inc. o/a Dalton Pharma Services is a leading cGMP contract service provider of integrated chemistry, drug development and dosage form manufacturing services to the pharmaceutical and biotechnology industries. Dalton provides expertise in medicinal chemistry, process development and reaction optimization, as well as formulation development, analytical testing and development, and cGMP manufacturing including cGMP API production and cGMP Sterile Filling Services. Dalton brings nearly 30 years of experience to every customer project, at virtually any stage of development or commercialization.
http://www.dalton.com
Dalton Contact
Peter Pekos
Dalton Pharma Services
416-661-2102
ppekos(at)dalton(dot)com
About Andes Biotechnologies:
Andes Biotechnologies has discovered a novel treatment for cancer that selectively destroys cancer cells without affecting normal cells. This treatment has proven to be universal in the sense that the same drug candidate (Andes 1537) has shown to be effective in destroying several types of human cancer cells as shown in experiments with animal models (Xenografts). Andes' technology can selectively and safely induce the programmed cell death (apoptosis) of tumor cells by targeting a non-coding mitochondrial RNA without affecting normal cells.
http://www.andesbio.com
Andes Biotechnologies Contact
Cristián Hernández-Cuevas
Chief Executive Officer
Phone: +56 22 367 2000
E-Mail: c.hernandez(at)andesbio(dot)com