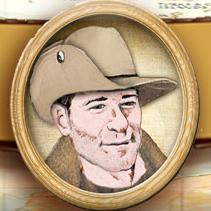 (PRWEB) June 04, 2015
"Hungry Uncle" was featured on NewsWatch as part of its monthly Biz Report, which takes a look at small, medium, and large businesses making an impact in their industry. Susan Bridges, a reporter for NewsWatch and a business expert, conducted the business review and shared with viewers how this company recently released a new BBQ sauce which was inspired by Barbados and the greater Caribbean.
The Caribbean is warm, the food is fantastic, and it is home to some of the nicest people in the world, according to Conde Nast Traveler. Inspired by that, Hungry Uncle Foods launched its Bajan Barbeque Sauce which delivers waves of sweet, tangy and spicy flavor.
Avoiding the traditional base ingredients of American barbeque sauce like mustard, heavy smoke or vinegar, Bajan sauce uses ingredients like Caribbean hot sauce, exotic seasonings, raw sweeteners, natural ketchup and West Indies Rum for that extra kick. It can be used on essentially everything, from favorite meats like chicken, fish and pork to shrimp and scallops.
The Hungry Uncle character, a culinary explorer, is inspired by the founder's worldly travels and love of food. Hungry Uncle is currently working on developing new and exotic recipes. In the meantime, a 12 ounce bottle on their Bajan Barbeque Sauce can be picked up online for only $7.99.
To learn more, visit http://www.hungryuncle.com today.
About NewsWatch
NewsWatch is a weekly 30-minute consumer oriented television show that airs on the Discovery Channel and ION Network. NewsWatch regularly features top technology products and services, mobile applications for iOS, Android, and Windows devices, unique and beautiful travel destinations around the world, health and medical tips, and entertainment interviews on the show. NewsWatch airs on the Discovery Channel at 7:00 – 7:30 AM ET/PT.
NewsWatch is located in the greater Washington, DC area and has been on air for over 25 years. For more information or to watch the most recent episode, visit http://newswatchtv.com/biz-report.html.