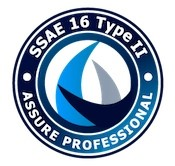 Completing the SSAE 16 requirements reflects our commitment to our customers, to international security and data integrity, and to control standards.
Seattle, WA (PRWEB) October 24, 2017
Entomo Inc., a leading provider of channel management software and services, today announced that it has completed its Statement on Standards for Attestation Engagements (SSAE) No. 16 examination.
This SSAE 16 SOC 1 (Type 2) report was compiled by the audit firm Assure Professional LLC. The certification validates Entomo's commitment to operational excellence and client satisfaction. Service Organization Controls (SOC) reports are designed to help organizations that operate information systems and provide information system services to other entities build trust and confidence in their service delivery processes and controls through a report by an independent Certified Public Accountant. An SOC 1 Report is a report on the Controls at a Service Organization Relevant to User Entities' Internal Control over Financial Reporting. A Type 2 examination means that an independent service auditor has formally evaluated and issued an opinion on the description of selected Entomo systems and the suitability of the design and effectiveness of applicable operational and security controls.
"Completing the SSAE 16 requirements reflects our commitment to our customers, to international security and data integrity, and to control standards," said Suresh Kumar, Vice President, Engineering and Services for Entomo. "We want to provide every assurance to our customers that we have the highest standards for processes, controls and procedures in place and can safely manage their data and overall channel management needs."
SSAE 16 is based on the International Auditing and Assurance Standards Board's (IAASB) International Standard on Assurance Engagements (ISAE) 3402, Assurance Reports on Controls at a Service Organization.
The SOC 1 examination assesses controls at service organizations that are relevant to user entities' internal controls over their financial reporting. The SSAEs (commonly called attest standards) enable Entomo to report on subject matter other than financial statements such as controls related to managed security services, change management, service delivery, support services, environmental services, logical and physical security, managed hosting services and managed storage and backup services.
About Entomo
Entomo is a leading provider of turnkey cloud-based channel management software and services. We help businesses improve their distribution channel management activities to maximize revenue growth, reduce costs, improve partner performance and ensure compliance at all levels. Entomo's SmartHub® is the industry's most flexible, scalable, and comprehensive enterprise channel management platform, enabling automation and simplification of all channel-related workflows and processes. Entomo processes millions of transactions each month for global enterprises including Broadcom Corp., Keysight Technologies, Targus, OCZ Storage Solutions, Qorvo Inc., Kingston Technology, United Technologies, Microsemi Corporation and Dolby Labs. Entomo is headquartered in Bellevue, Washington, with offices in the Silicon Valley, Asia, and Europe.