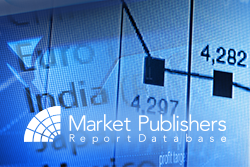 London, UK (PRWEB) June 08, 2015
Growing oil and natural gas consumption in APAC has contributed a lot to the need for increased investment in pipeline construction globally. The region is set to outpace the European market in terms of growth tempo by end-2015. Nations like India and China have been importing huge quantities of natural gas and crude oil for both domestic use and industrial purposes. The Middle East region, India and China are also boosting the local production of various petroleum products by increasing capacities of their active refineries and also by introducing novel capacities. Such developments have entailed the development of novel pipeline transportation infrastructure, which is projected to be finished by the end of 2017. The US shale gas development has been propelling pipeline expansion in the North America region. Burgeoning crude oil prices have been encouraging continued shale gas production in the U.S. A large number of important shale gas discoveries in the region will likely demand the transportation of natural gas to various regions, which is set to support North America's pipeline sector.
Due to the development of offshore technologies, leading to lower unit costs, deepwater projects have become a viable option in the worldwide scenario. The installation of offshore pipelines in such projects has also been stimulating the world's pipeline industry development. Novel pipe-laying technologies will likely afford an opportunity to lay offshore pipelines at water depths of nearly 9,840 feet.
Topical market research study "Global Oil and Gas Pipelines Industry Outlook to 2019 - Capacity and Capital Expenditure Forecasts with Details of All Operating and Planned Pipelines" prepared by GlobalData is now available at MarketPublishers.com.
Report Details:
Title: Global Oil and Gas Pipelines Industry Outlook to 2019 - Capacity and Capital Expenditure Forecasts with Details of All Operating and Planned Pipelines
Published: April, 2015
Pages: 759
Price: US$ 8,000.00
https://marketpublishers.com/report/fossil_fuel/petroleum/global-oil-n-gas-pipelines-industry-outlook-to-2019-capacity-n-capital-expenditure-forecasts-with-details-of-all-operating-n-planned-pipelines.html
The study presents an in-depth, unprejudiced overview of the global oil and gas pipelines industry. It presents a wealth of pipeline details like pipeline/pipeline system name, start year, start point, operator name, end point, status, length, diameter and capacity for all key, trunk crude oil, natural gas and petroleum products pipelines worldwide by region and nation. The report also provides CapEx outlook at a global and regional scale by year and by leading countries for planned oil & gas pipelines up to 2019. It provides comparisons of top countries across a region as well as comparisons of regions, on the basis of the contribution to overall pipeline length (global/regional). Information on pipeline projects, planned or proposed (new build), announced by different companies, is available. Furthermore, the report also gives insights into the latest developments and also tenders and contracts region-wise.
Reasons to Purchase:

Derive benefits from the actual and precise data on all transmission pipelines, active and planned, on a global level.
Enhance your decision-making capabilities and practices by obtaining strong pipeline data, historical and forecast.
Identify the key high growth segments and uncover a slew of opportunities in the industry.
Be able to evaluate your competitors' pipeline networks and capacities.
Elaborate strategies on the basis of the latest industry developments.
Receive information on the latest contracts and tenders in the industry.
More studies by the publisher can be found at GlobalData page.