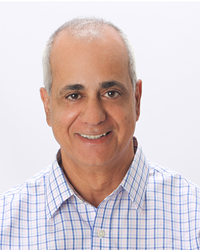 2014 was record breaking for both E-Commerce and Site Search. This is an exciting time to join Celebros and help lead the company's strategic vision and scale plans to meet (the) demand - Joseph Shemesh
Hackensack, NJ (PRWEB) June 10, 2015
Celebros Inc., the industry leader in e-commerce site search and merchandizing's board of directors announced today the addition of Mr. Joseph Shemesh as the newly appointed CEO of Celebros world-wide.
Mr. Shemesh is an achieved CEO, CTO, investor and strategic advisor. A long-time entrepreneur, Joseph has both founded and cofounded many technology companies throughout the years. His experience and expertise in small and medium companies focuses on strategy, growth and operational efficiency, resulting in more than $80MM in successful investor outcomes.
Joseph has more than 30 years of strategic, operational and senior management experience in businesses ranging from early stage start-ups to private equity backed assets and from mid-stage business to large turn-around operations.
His specialized skills reside in identification of online market opportunities, consumer marketing, online subscription, and rapid new business creation and execution.
"2014 was record breaking for both E-Commerce and Site Search. The demand for natural language site search has never been greater and the forecasted global growth is nothing less than astonishing. This is an exciting time to join Celebros and help lead the company's strategic vision and scale plans to meet (the) demand," Mr. Shemesh explained.
"2015/16 will be focused on growing our sales and marketing presence, R&D departments will add several new innovative, industry-leading features along with increasing the number of supported languages beyond the current seven already offered today. Celebros will also be working on new methods of delivering faster and more optimized results to our customers with an emphasis on the mobile user. One of the more exciting projects being worked on is the soon to be released site search extension for the hybris platform," Mr. Shemesh added.
About Celebros:
Celebros, Inc. is the global leader in e-Commerce site-search, merchandizing and conversion technologies for online retailers. Celebros revolutionized e-Commerce by creating intelligent, concept-based search for online retailers. Celebros has emerged as the industry leader in conversion technologies, developing a patented cutting edge search solution that employs the most advanced Natural Language Processing (NLP) technology available. Celebros is the only provider of conversion technologies that is available in seven languages. Celebros customers include over 300 e-Commerce sites and merchants in eleven countries, including the United States, Europe and Asia. A number of these are among Internet Retailer's Top 100/500 companies. The privately held Celebros is headquartered in northern New Jersey, with offices in California and Israel.
Celebros is Magento's premier site search partner and is the only technology partner to have a Magento ECG approved extension.
For more information, visit http://www.celebros.com
YouTube video: https://www.youtube.com/watch?v=eKJCcKZSQZU
Twitter: @celebrossearch