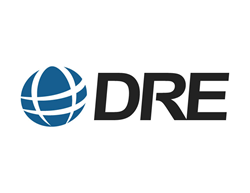 Louisville, Ky. (PRWEB) June 11, 2015
DRE Medical — a leading medical equipment distributor — is pleased to announce it will be attending the 2015 European Society of Human Reproduction & Embryology Annual Meeting June 14-17 in Lisbon, Portugal. Visit DRE Sales Executives Kary VanArsdale and Amanda Cannady in booth B51 to see the company's latest selection of medical equipment.
The company has been a leader in the international medical equipment industry for 30 years. VanArsdale and Cannady have more than 20 years of combined experience working with medical professionals from over 150 countries. This year marks their first visit to ESHRE, and they look forward to helping medical professionals find high-quality equipment at an affordable price.
DRE will be showcasing the DRE Waveline EZ, a portable patient monitor with color touchscreen display. Weighing only six pounds, the Waveline EZ is made in the USA and measures blood pressure, heart rate, pulse oximetry, temperature and optional CO2.
The Valleylab Force FX refurbished electrosurgical unit will also be on display. The Force FX is a 300-watt cautery device that provides power for cutting, desiccating and fulgurating tissue during surgery. The Force FX is used for bipolar and monopolar procedures and includes new accessories.
VanArsdale and Cannady will be in booth B51 to answer questions about the DRE Waveline EZ and the Valleylab Force FX, as well as these other customer favorites:

DRE Milano OB20 OB/GYN Procedure Chair
DRE Versailles P100 Powered Mobile Surgery Table
DRE Vision LED Portable Surgery Light
Zoll M Series Defibrillator
DRE WS350 Wall Mount Diagnostic System
DRE Avanti Plus Infusion Pump
Connect with Kary VanArsdale and Amanda Cannady on LinkedIn, and meet them in Lisbon at ESHRE 2015. Join the Twitter conversation #ESHRE2015 and tweet @dremed for special offers and industry updates.
For information on more upcoming meetings and trade shows, visit DRE's Medical Trade Shows and Conventions Calendar Schedule — a continually updated, free resource.
About DRE Medical
Since 1984, DRE has worked to be a single supplier for all major operating room equipment and surgical equipment. Inc. magazine named DRE to its annual Inc. 5000 list of the nation's fastest-growing companies for three consecutive years. DRE, Inc. is based in Louisville, Ky.