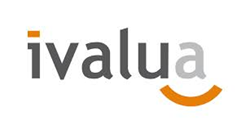 Redwood City, CA (PRWEB) June 09, 2015
Ivalua, a leading global spend management solutions provider, announced today that Scotiabank, one of Canada's largest banks and the 9th largest bank in North America by assets and profits, has selected Ivalua to address its need for a centralized procurement process and solution that will empower its global procurement and vendor risk management initiatives.
"Scotiabank needed a comprehensive solution that would allow us to more effectively manage the source-to-pay process, as well as improve enterprise visibility into supplier performance and risk. After reviewing all of the top players on the market, Ivalua's integrated solution and experience in the financial services industry made it the clear choice for us," said John Moran, Senior Vice President of Finance at Scotiabank. "We're very excited to start working with Ivalua and we look forward to a long-term, successful relationship."
Prior to signing with Ivalua, Scotiabank's strategic and transactional procurement processes were managed through multiple systems resulting in efficiency challenges with limited visibility across source-to-pay processes. In addition, emerging compliance standards in the financial services industry increased the need for a more effective procurement and supplier management platform.
Scotiabank will use Ivalua globally to automate and support the following processes:

All elements of Scotiabank's Source-to-Pay Process
Spend Analysis
Services Procurement
Expense Management
Vendor Risk Management
Procurement Portfolio Management
"Ivalua has a long tradition of working with leading financial services companies, and we are honored and excited to be working with such a large player in the industry like Scotiabank," said Dan Amzallag, CEO of Ivalua. "In today's market you need to move beyond slogans to deliver real, measurable value to large, discerning buyers, and when companies like Scotiabank look deeply at the various technologies on the market they tend to find their way to Ivalua."
About Ivalua
Ivalua is a global provider of spend management solutions and a leader in Gartner's 2015 Strategic Sourcing Magic Quadrant. Ivalua's cloud-based software is used by procurement and finance organizations in large, global companies, and every day more than 500,000 users and millions of suppliers from over 70 countries log into the Ivalua platform.
Ivalua offers a single platform solution with highly configurable functionality across all major procurement and finance processes, including performance and risk tracking, sourcing, contracts, procure to pay, invoice automation and analytics. The breadth and flexibility of Ivalua's offering accelerates user adoption, spend category coverage and bottom-line savings.
About Scotiabank
Scotiabank is Canada's most international bank and a leading financial services provider in North America, Latin America, the Caribbean and Central America, and parts of Asia. The bank is dedicated to helping its 21 million customers become better off through a broad range of advice, products and services, including personal and commercial banking, wealth management and private banking, corporate and investment banking.