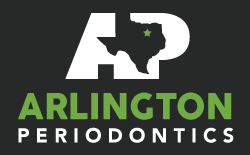 Arlington, TX (PRWEB) June 09, 2015
Patients who are in need of dental implants, but who wish to see a doctor without a referral, can now turn to Dr. Leonard Tibbetts of Arlington Periodontics. As a leading Arlington, TX periodontist, Dr. Tibbetts understands that seeing multiple doctors can be a challenge for those in need of implants. He aims to simplify the process by reducing the number of patient visits required, before the engagement in the treatment process begins.
Implants are a permanent replacement option that can last decades with little to no side effects, so they are appealing to many individuals with varying states of tooth loss. Due to their long history of success and long-term use, they have become the preferred method for tooth replacement all over the world. As many as 69 percent of adults aged 35 to 44, have lost one or more teeth due to various causes, including accidents and periodontal disease. Unless the tooth is replaced quickly, the jaw bone will begin to deteriorate. With dental implants, Dr. Tibbetts, an Arlington, TX periodontist can help restore smiles by replacing one or more missing teeth, so they are ideal for many different patients.
When patients receive dental implants from Dr. Tibbetts, they first undergo a procedure where a titanium root is surgically placed within the jaw. Each tooth to be replaced receives its own titanium root. This structure acts in the same manner as the roots of natural teeth, providing stimulation to the jaw bone to help keep it strong. After a healing period, crowns are attached to the roots with the aid of an abutment piece. Each implant simulates the aesthetics and feeling, like that of a natural tooth, so only the patient and his or her Arlington, TX periodontist are aware that the procedure took place.
Those who would like to learn more about how implants can help restore their smiles are invited to contact Dr. Tibbetts' office to schedule an appointment. By opening his services to those who need implants but do not have referrals, he is making it easier than ever for patients to begin the treatment process and provide them hope that they will once again be able to smile with ease.
About the Practice
Arlington Periodontics is a periodontal practice offering individualized care for patients in Arlington, TX. Dr. Leonard Tibbetts has been committed to providing patients comfortable, thoughtful and expert care for over four decades. Dr. Tibbetts graduated from Dental School from the University of Texas Dental Branch in Houston, and received his Certificate in Periodontics and an MSD from the University of Washington, School of Dentistry. In addition, he recently earned a Master Clinician Award with the American Academy of Periodontology. To learn more about Arlington Periodontics and the services they provide, please visit the website at http://www.arlingtonperiodontics.com or call (817) 265-1341 to schedule an appointment.