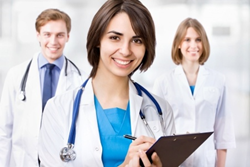 It's false physicians like Shumrak who give those seeking treatment an awful reputation, cementing the stigma around addiction treatment and pain management.
Miami, Fl (PRWEB) June 15, 2015
A South Florida native who controlled a $15 million pill mill supplying Florida, Georgia, Alabama, Kentucky, Tennessee, and other states with ill-prescribed prescription medications, ranging from opiates to anti-anxiety medications from two pain clinics located in Fort Lauderdale and Tucker, Ga., was arrested recently according to the Sun Sentinel on May 28th. Joel Shumrak has pleaded guilty to operating an illegal pill mill, where he allegedly prescribed his clients prescription medications without conducting an exam; the Case No. is 0:14-mj-06199, Florida Southern District Court. Shumrak's pain center was located two towns away from Harbor Village Detox in the 5400 block of North Federal Highway.
Harbor Village Detox and Recovery is a drug and alcohol rehabilitation center in South Florida dedicated to providing superior addiction treatment and recovery services for South Florida. The alcohol rehab center in Florida asserts those struggling with untreated substance use disorders are in danger of fatally overdosing without treatment. The drug and alcohol rehabilitation center urges those with untreated substance use disorders to enroll in addiction treatment.
Harbor Village Detox, located in Miami, only two towns away from where the pain clinic used to operate, has treated more than 2,500 patients with various substance use disorders, ranging from heroin, opiate prescription, and anxiety medication disorders.
An associate from the rehab in Miami Florida comments, "Those caught up in illegal drug acquisition need help, and should be referred to addiction treatment immediately- as untreated substance use disorders far too often result in fatal overdose. More so than the scandal of the pain clinic, the ones who were subject to exposure to addictive substances are the people we should be focusing our efforts to rehabilitate. Making addiction treatment for prescription medications widely available should be our number one concern as a community.
"As events like this continue to shake our local community of Fort Lauderdale and Miami, we will be offering incentive programs for recovering addicts in the wake of this recent event. Our treatment center is expanding its service plans to those effected by the unraveling of local pain clinics to treat prescription addiction disorders as early as this week."
Harbor Village Detox is an inpatient medical detox center. The treatment facility accepts patients from the entire nation. The drug and alcohol treatment center accepts most major insurances. Clients receive medically assisted drug treatment to stave off the effects of withdrawal and prevent cravings. Harbor Village Detox employs the full gamut of drug counseling and encourages patients to participate in group, individual, and family therapy as early as drug detox.
Clients work extensively with addiction counselors to zero in on the underlying causes of addiction, and to prevent relapse.
For more information about Harbor Village Detox call (855)767-8285 or visit http://harborvillageflorida.com/.