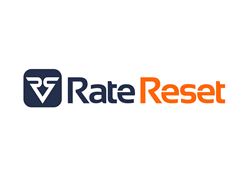 "Offering the Rate Reset products for mortgage and auto loans which, provides our members with a simple and convenient way to reduce their monthly payment and or extend their term is very powerful."said Kevin Kesecker, Chief Lending Office
McLean, VA (PRWEB) June 16, 2015
Rate Reset, the provider of Loan Reset, Acquisition and Retention Software for Mortgage and Auto Loans, today announced that SECU of Maryland has agreed to license its Rate Reset products for both mortgage and auto loans. SECU, ranked among the top 50 credit unions for total assets in the U.S, is the largest credit union in Maryland, with $2.8 billion in assets. The agreement with Rate Reset provides SECU with a simple, easy and attractive online and mobile tool to generate and retain more loans.

WHAT IS RATE RESET™? Rate Reset enables a member to reset their loan without the cost and hassle of refinancing. For the credit union, Rate Reset automates loan retention so your institution can focus on new business.
"Our members are in the forefront with every decision we make," said Kevin Kesecker, Vice President and Chief Lending Officer, of SECU. "Offering the Rate Reset products for mortgage and auto loans, which provides our members with a simple and convenient way to reduce their monthly payment and/or extend their term, is very powerful."
"SECU quickly recognized the value of Rate Reset products to their members," said Bob Catalanotto, Co-Founder and COO of Rate Reset. "They also recognized that our products can increase loan market share by attracting new members and retaining existing members. We are delighted to have SECU as a client."
About SECU MD:
Founded in Baltimore in 1951, SECU is Maryland's largest credit union, with over 230,000 members. SECU is ranked among the top 50 credit unions for total assets in the U.S. As of March, 2015, assets were $2.8 billion. Headquartered in Linthicum, MD, SECU has 22 branches and 106 ATMs throughout Maryland. SECU also provides access to thousands of free ATMs through the CO-OP and Allpoint networks. For more information about SECU, visit secumd.org.
About Rate Reset:
Named by American Banker's Bank Technology News (BTN) as "One of the Top Ten Technology Companies" to watch, Rate Reset provides innovative Loan Acquisition, Retention and Reset Software (LRS™) to banks, credit unions and mortgage companies. The company's software provides a borrower-initiated interest rate-resetting loan feature that is an alternative to the traditional refinance for both mortgages and auto loans. For more information on Rate Reset visit http://www.RateReset.com.
Media Contacts
Keith Kelly
Rate Reset
703.926.8626
kkelly(at)ratereset(dot)com
Ray Weiss
SECU
443-451-7144
rweiss(at)weissprassociates(dot)com