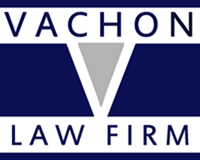 Los Angeles, CA (PRWEB) June 15, 2015
San Diego, California based consumer protection attorney, Michael R. Vachon, Esq., has filed a class action lawsuit against Toyota Motor Credit Corporation alleging that the popular auto-finance lender has a practice of violating California's laws governing the repossession of leased automobiles. The lawsuit was filed in California's Los Angeles County Superior Court on June 8, 2015, and is titled Thomas v. Toyota Motor Credit Corporation, et al. (Los Angeles County Superior Court Case No. BC584530).
The lead plaintiff in the lawsuit is a San Rafael, California consumer who leased a Toyota Camry automobile in mid-2014 only to have it repossessed in February 2015 by Toyota Motor Credit Corporation (which the complaint alleges does business under the fictitious business names "Toyota Financial Services" and "Lexus Financial Services"). The lawsuit's complaint alleges that Toyota Motor Credit Corporation illegally inflated the charges included in the notice that it sent to the plaintiff announcing its intention to sell the Toyota Camry, and also inflated the balance of the final account statement that it sent to the plaintiff after the Toyota Camry had been sold at auction.
The complaint further alleges that the plaintiff is not the only consumer who received inaccurate post-repossession notices from Toyota Motor Credit Corporation, and that the lender has an illegal pattern and practice of inflating lessees' post-repossession deficiency balances. The complaint goes on to assert that because Toyota Motor Credit Corporation allegedly failed to send accurate post-repossession notices to lessees whose automobiles it repossessed, the company is prohibited under California law from attempting to collect lease deficiency balances from the plaintiff and the class members. The complaint seeks elimination of the plaintiff and the class members' deficiency balances, and a court order compelling Toyota Motor Credit Corporation to refund any lease deficiency balance amounts that it has already collected from the class members.
More details of the lawsuit against can be found on the Vachon Law Firm's website.
The Los Angeles County Superior Court has not yet made any rulings regarding whether the complaint's allegations are true or whether the defendant violated applicable laws.