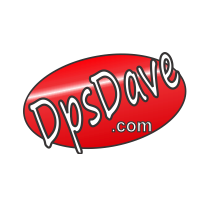 Although we're encountering a lot of disbelief because we just released this service and it sounds impossible, we believe that once people see our work and we gain their trust, people won't want to go anywhere else for their slide scanning
Philomath, OR (PRWEB) June 15, 2015
Beginning in May, professional photo scanning firm DPSdave.com, LLC began to offer slide scanning services with an unparalleled dynamic range of 500,000:1 -- making it the only imaging company of its caliber to do so.
The dynamic range is the ratio between an image's brightest element and darkest element, explains David Orr, President. The human eye has a dynamic range of 1,000,000:1, while most slide scanning equipment has a dynamic range of just 65,000:1.
DPSdave.com has been working on increasing its dynamic range since 2009. After six years of work and experimentation, the company finalized its own slide scanning equipment -- meaning no other imaging company offers such a high dynamic range.
"We manufactured our own slide scanning equipment with pieces from a camera, from a projector and other various places, engineering and experimenting until we could to get it to fully work," Orr says. "We created a system where we can capture most of what you can see by your eye. The equipment grabs those little details out of the shadows and put them on the screen so they're visible."
Perhaps most impressive is the fact that these 500,000:1 dynamic range slide scanning services are still more affordable than lower-quality services from DPSdave.com's competitors. Orr says that prices range from 17 cents per slide for high-volume orders to 35 cents per slide for low-volume orders.
"We figured out how to make HD slide scanning a reality and we even figured out how to make it affordable," he says. "That's the one-two punch that gets us there and sets us apart from the competition."
After only a month of offering this service, DPSdave.com has already received positive feedback from its customers, who are typically professional photographers and families who want to restore their old photo albums and convert the images into digital files.
"We have already received some good feedback; for example, a professional photographer sent some slides to us, as well as to other businesses that offer slide scanning, to see who did the best job," Orr explains. "There was one slide showing a bunch of cars racing at a road rally in the Italian Alps, and in our photos you could actually read the license plate numbers on one of the cars, but not on anyone else's versions of the photos. He went with us and was very pleased with our work."
Orr says he hopes these superior slide scanning services will help people recognize DPSdave.com as the highest-quality, most trustworthy place to go for digital imaging and picture scanning.
"Although we're encountering a lot of disbelief because we just released this service and it sounds impossible, we believe that once people see our work and we gain their trust, people won't want to go anywhere else for their slide scanning," he says.
About DPSdave.com, LLC
DPSdave.com, LLC can help with a variety of photographic needs, namely photo scanning and slide scanning services. They can scan to economy, high definition, or presentation quality. DPSdave.com can do amazing things with fade restoration, resolution, and dynamic range. To learn more about their services, visit http://www.dpsdave.com