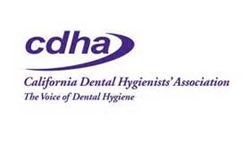 Too often, the oral healthcare needs of the homebound and special needs patients are not addressed
Sacramento, CA (PRWEB) June 24, 2015
"Dear Abby" confirms importance of an RDHAP to care for those with special needs.
On May 30 (San Francisco Chronicle), Dear Abby answered a letter from a concerned daughter regarding her mothers' oral health care needs while battling Alzheimer's. (http://www.sfgate.com/entertainment/article/Dear-Abby-Nursing-home-residents-often-lack-6295372.php) Abby's response explained the role of the dental hygienist as the provider for such patients. Individual states determine the scope of practice for their providers. Here in California, it is the Registered Dental Hygienist in Alternative Practice, or RDHAP, as the primary provider for patients' with special needs, such as this writer's mother. "Too often, the oral healthcare needs of the homebound and special needs patients are not addressed," states California Dental Hygienists' Association (CDHA) President Lygia Jolley, RDH, BA. "Many caregivers are unaware of the RDHAP profession and the services that they can provide," she adds. "Abby" goes on to detail the work hygienists' can do in such settings, and discusses the change in workforce models currently taking place in many states to further expand this needed oral care.
Registered Dental Hygienists in Alternative Practice (RDHAPs) are licensed in the State of California as dental hygiene professionals who specialize in treating patients with special needs, including patients with mental or physical disabilities whose health conditions limit their abilities to access quality preventive and periodontal oral hygiene care. They purposely reach out to populations who have difficulty accessing care within a traditional dental office. "The RDHAP provides patients the same type of professional preventive care they would receive in a dental office but allows patients to receive this care conveniently in their own homes," states Jolley.
RDHAPs provide their services for residents of skilled nursing facilities, disabled individuals, homebound elderly, pregnant women, and children in school settings. For those loved ones and family members living in a long-term care facility or homebound due to age or illness, oral health care contributes to overall health and well-being. With their own mobile units, RDHAP's bring care to those who may not otherwise receive any type of dental care.
Be sure to include an RDHAP within your provider team, when you are considering services and care. To find an RDHAP in your area, visit the CDHA website at http://www.CDHA.org/RDHAP directory, or email: info(at)cdha(dot)org.
The California Dental Hygienists' Association (CDHA) is the authoritative voice of the state's dental hygiene profession. The organization was established 30 years ago when two regional associations merged to form a unified professional group. CDHA represents thousands of dental hygienists.