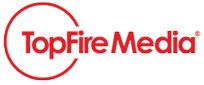 New York, NY (PRWEB) June 16, 2015
TopFire Media, the franchise industry's premier digital marketing and public relations agency, is excited to announced that President Matthew Jonas will be sharing his expertise at the International Franchise Expo (IFE) in New York City on June 18-20, 2015.
The head of an award-winning marketing agency and a longtime veteran in the digital marketing space, Jonas and his team have helped numerous franchises from a variety of industries attract the right franchisee prospects and generate leads. Jonas is a nationally recognized public speaker and a franchise marketing leader. He will be speaking on Friday, June 19 at 11:30 a.m. on "Improving Franchise Sales: Strategies and Tactics" alongside Robert Stidham, president of Franchise Dynamics. At 12:30 p.m. on the same day, he will be discussing "Best Practice for Marketing Franchise Opportunities," alongside Mark Siebert, founder and CEO of iFranchise Group.
"Participants attending our sessions will walk away with industry-leading advice on selling and marketing franchise systems," said Jonas. "This flagship event, sponsored by the IFA, is a fantastic opportunity for the franchise community to gather and explore some of the most innovative strategies in franchise development."
TopFire Media will be with sister companies iFranchise Group and Franchise Dynamics at Booth 550 at the expo.
TopFire Media Digital Media Consultant Kim Lucey, another seasoned franchise marketing and sales strategist, will also be in attendance at the expo. Lucey's background includes successful tenures as an executive at franchise lead generation companies, including as vice president of FranchiseHelp.com. In that role, Lucey and FranchiseHelp.com won the 2013 "Vendor of the Year" award from the Franchise Broker's Association for an innovative lead generation program.
"I'm thrilled to meet with franchise insiders and talk about how our team at TopFire Media truly integrates franchise marketing," Lucey said. "We are bringing efficiency to what is too often a fragmented and expensive experience for franchisors."
The 2015 International Franchise Expo will be held June 18 – 20 at the Javits Center in New York City and will attract thousands of franchise professionals and entrepreneurs, with more than 450 of the top franchises represented on the trade show floor.
For more information on IFE NY, visit ifeinfo.com.
###
About TopFire Media 
TopFire Media (http://www.TopFireMedia.com) is a full-service, integrated public relations and digital marketing agency specializing in franchise companies with a highly focused team of professionals and veterans in the various realms of online marketing. Based in Chicago-metro, TopFire Media offers clients the immense advantage of the team's shared expertise that spans decades in the combined digital media arenas of public relations, social media, SEO, online marketing, web design and development, pay-per-click advertising, and creative branding.
We are committed to meeting the needs of our clients with world-class expertise and excellence in the arena of public relations and digital marketing. Follow us on Facebook, LinkedIn and Twitter.