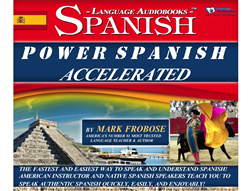 Learn a language this summer by going to Audible.com. Type FROBOSE in Search Bar and get a great deal on any of our language programs! Mark Frobose - CEO
Champaign, IL (PRWEB) June 21, 2015
Father's Day is here and Language Audiobooks Inc., the "learn languages everywhere®" leader of downloadable digital language programs, announces its summer language program sale at Audible.com.
"We thought summer would be the ideal time to offer people the opportunity to really learn to speak a new language," says Mark Frobose, Language Audiobooks Inc. founder and CEO.
Why Audible.com?
According to Frobose, Audible.com offers the finest selection of downloadable language programs in the industry, with unsurpassed customer service and hassle-free smartphone downloads.
"Audible.com is the ideal partner for Language Audiobooks products because they offer customers great quality, fast smartphone downloads, low prices and excellent customer support," explains Frobose.
Language Audiobooks sale programs may be accessed by going to http://www.audible.com and typing FROBOSE into the search bar.
Learn Languages Everywhere® is the motto of LanguageAudiobooks.com. The Language Audiobooks® method is an extremely effective and versatile audio language learning system that can be used anywhere for any duration of time to teach people to speak any language while in the car, at home or on a smartphone! Designed specifically for use while on the go, this challenging, versatile and fast-paced method introduces, reviews and challenges language learners to interact successfully in spoken languages from any location so they can learn to speak the languages of their dreams during their otherwise wasted down time.
Language Audiobooks' popular Power Spanish, Power French, and Power Italian, Bite-Sized Mandarin, Conversational Latin-American Spanish, Clean French Slang and other innovative language programs offer free lesson samples or immediate download at $19.00 or less now either at the company's website or at Audible.com.