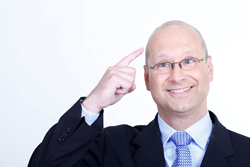 We are so excited about adding gamification to our SAP training.
New York, NY (PRWEB) June 17, 2015
Prominent SAP software training and eLearning company Michael Management Corporation has added a unique level of engagement to their SAP training in the form of gamification. They are the first company to gamify online SAP training.
An introductory version of their gamification has been available to their students since April, but now the full breadth of this extraordinary program has been implemented into their training. Michael Management's member students can now engage with their training and other students like never before.
Members now have visibility into other students' achievements and activities, both inside their own companies and also the entire Michael Management community which boasts over 7000 students currently. The new program shows statistics like how many students are enrolled in a course, exam scores, and average times to complete a particular exam. There is also a 'Hall of Fame'.
These statistics are calculated and used to create leaderboards which show students how they measure up against one another. Superlatives like 'Guru' or 'Expert', to name a few, are also bestowed upon their students.
"We are so excited about adding gamification to our SAP training. The feedback from our students has been phenomenal. We really think this is next, best, and essential step to making our training even more effective," said Thomas Michael, CEO of Michael Management.
Students can track and see their achievements (badges, skill levels) in their 'My Account' section on MichaelManagement.com, where they are colorfully featured and displayed. This all, plus the ability for students to upload their own profile pictures, makes for SAP training that is distinctive, personalized, and fun.
Michael Management Corporation provides over 100 SAP certification-level training courses in 8 curricula, in addition to its popular SAP career paths that direct their students' training towards real-world SAP jobs.
About Michael Management Corporation
Michael Management Corporation is a leading provider of SAP training, SAP eLearning and SAP access. The company provides an unmatched level of SAP product expertise. Michael Management Corporation's award-winning online SAP training courses are used by many Fortune 500 companies around the world to train their users on SAP know-how.
Michael Management Corporation (MMC), the MMC Logo and the MMC Swoosh are registered or unregistered trade and/or service marks of Michael Management Corp. and are protected by US and international copyright laws. All other names, brands, logos, etc. are registered trade or service marks of their respective owners. MMC is not affiliated with SAP AG.