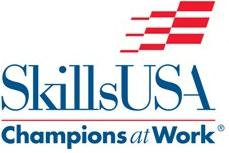 We are thrilled that now even more students will be able to attend and demonstrate their skills because of this generosity.
Leesburg, Va. (PRWEB) June 17, 2015
The mikeroweWORKS Foundation has further increased the number of scholarships for SkillsUSA member students to attend their National Leadership and Skills Conference in Louisville, Ky., June 22-26. The total contribution this year is now $95,000 — up from $50,000 in prior years — due to the generosity of mikeroweWORKS, DEWALT Industrial Tool Co. and most recently Cisco Systems Inc., which announced an additional donation June 11 at its Cisco Live Conference in San Diego.
This is the fifth consecutive year the mikeroweWORKS Foundation, in partnership with SkillsUSA, has offered scholarships for SkillsUSA members who compete and place first in their state's SkillsUSA Championships but, without this financial support, would not be able to move on to the national championships. All SkillsUSA students who meet the financial criteria are welcome to apply.
In choosing to support SkillsUSA, Cisco Systems Inc. noted a strong alignment to its corporate social responsibility, particularly in extending access to education and building the workforce of the future. "For the last 25 years, the Cisco Live conference has been helping Cisco customers build their information technology (IT) skills. It's our largest annual training event and plays a pivotal role in our customers' career success. Supporting SkillsUSA is a natural fit, and clearly our customers agreed. They voted through social media to make this donation possible," said Kathy Doyle, director of Cisco Live Global Conferences for Cisco Systems Inc.
Mike Rowe, former host of the Discovery Channel's "Dirty Jobs" and current host of CNN's "Somebody's Gotta Do It," created the foundation in 2008 — in his words, "to give something back and challenge the prevailing definition of a 'good job.' For decades, we have put a premium on a four-year degree and told an entire generation that trade schools and skilled labor are alternatives to higher education. Hyperbole aside, the skills gap is real. Our infrastructure is crumbling. And, our country is scrambling to put itself back together."
"This is an amazing increase in sponsorship from both Cisco Systems and DEWALT for deserving SkillsUSA students," said SkillsUSA's executive director, Tim Lawrence. "Our students are so grateful for the support they receive from the mikeroweWORKS Foundation scholarship program. In the future, these students will be our nation's highly skilled technical workforce, and they deserve every opportunity to showcase the skills that will contribute to a robust 21st century economy. We are thrilled that now even more students will be able to attend and demonstrate their skills because of this generosity."
The mikeroweWORKS Foundation scholarship program has provided assistance to eligible students pursuing an education in a vocational or similar trade-related program.
This year, the mikeroweWORKS Foundation had a priority focus on high-school and college/postsecondary students working toward careers in manufacturing, construction, automotive, engineering and STEM-related trade occupations. Scholarships were awarded based on a student-written narrative describing financial need for the scholarship, how the student has benefited through participation in SkillsUSA and why the student chose his or her particular trade or technical skill.
Since 2011, the mikeroweWORKS Foundation has provided scholarship support to 170 SkillsUSA students, representing an investment of more than $170,000 in America's future skilled workforce.
# # #
About the mikeroweWORKS Foundation
As part of Mike Rowe's "PR campaign for hard work and skilled labor," the mikeroweWORKS Foundation was established to provide tool stipends, help fund scholarship programs and support other initiatives that reinvigorate trade school enrollments and industrial arts programs around the country. Recent highlights include: partnering with technical institutions across the country to award more than $3 million in educational scholarships; a new 2015 "Work Ethic" $400,000 scholarship program administered by Scholarship America; and, for the fifth year, granting $56,000 to the AED Foundation for 2015 tool scholarships. In addition to his Foundation, Rowe's website, http://www.mikeroweWORKS.com, focuses on issues related to the widening skills gap, aging workforce, high unemployment and the millions of unfilled jobs. It also provides comprehensive resources for anyone looking to explore skilled vocations and strives to continue to focus the nation on the real dilemmas facing our trade workers, miners and farmers.
About Cisco
Cisco is the worldwide leader in IT that helps companies seize the opportunities of tomorrow by proving that amazing things can happen when you connect the previously unconnected. For ongoing news, please go to: http://thenetwork.cisco.com.
About DEWALT Industrial Tool Co.
DEWALT is a leading manufacturer of industrial power tools, hand tools and accessories, including corded and cordless drills, saws, hammers, grinders, routers, planers, plate joiners, sanders, lasers, generators, compressors, nailers, saw blades, metal and masonry drill bits, abrasives, screwdriving accessories and more. DEWALT tools can be found nationally and internationally, wherever tools are sold. With more than 1,000 factory-owned and authorized locations, DEWALT has one of the most extensive service and repair networks in North America. For more information, visit: http://www.DEWALT.com.
About SkillsUSA
SkillsUSA (http://www.SkillsUSA.org) is a not-for-profit association that serves more than 300,000 member high school, college and postsecondary students — and their instructors — in trade, technical and skilled service instructional programs. SkillsUSA partners educators and students with business and industry to help ensure the United States has a well-prepared rising skilled workforce. SkillsUSA has the active support of more than 600 companies, trade associations and labor unions at the national level. Founded as the Vocational Industrial Clubs of America in 1965, its annual membership, totaled over 50 years, exceeds 11.9 million. SkillsUSA programs teach leadership, citizenship and character development to complement technical skill training. The organization emphasizes respect for the dignity of work, ethics, workmanship, scholarship and safety.