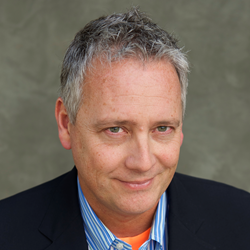 As a result of this partnership, customers using SuiteRetail's SuitePOS for NetSuite now have access to AvaTax™, Avalara's cloud-based solution, to automatically calculate the sales tax amount on every POS transaction.
Bainbridge Island, WA (PRWEB) June 18, 2015
Avalara, Inc., a leading provider of cloud-based software delivering compliance solutions related to sales tax, VAT and other transactional taxes, today announced SuiteRetail Inc., a leading provider of Point-of-Sale solutions for retailers on NetSuite, has joined Avalara's community of certified solution partners. Avalara's solution partners are software publishers that integrate Avalara's software as a service (SaaS) offering for sales tax management directly into their own applications.
As a result of this partnership, customers using SuiteRetail's SuitePOS for NetSuite now have access to AvaTax™, Avalara's cloud-based solution, to automatically calculate the sales tax amount on every POS transaction. This eliminates the tedious work and complexity of calculating taxes across multiple jurisdictions and helps businesses focus on their core offering.
AvaTax integrates seamlessly with NetSuite, which provides effortless sales tax compliance for its omnichannel retailers such as Dylan's Candy Bar and Design Within Reach, two prominent multi-channel, multi-location retailers currently using Avalara's solution within NetSuite.
"Sales tax compliance at the point-of-sale is a daunting challenge for retailers and countless resources are used to manage the varying rules in each region," said Jeff Schneider, cofounder of SuiteRetail. "Our integration with Avalara assures that the sales tax for POS transactions are calculated correctly, which takes a huge burden off the shoulders of our customers."
Pascal Van Dooren, Chief Revenue Officer at Avalara said, "This partnership allows Avalara to provide its comprehensive solutions to retailers on SuiteRetail's POS for NetSuite in a fast, easy and cost effective way. In today's electronic world it just doesn't make sense to manually manage sales tax. We're pleased to welcome SuiteRetail into our community."
Avalara pioneered a web-based compliance platform for sales tax automation more than a decade ago and now provides an end-to-end suite of transactional tax compliance services for businesses of all sizes. Today its SaaS solution integrates into numerous ERP systems, accounting packages, eCommerce shopping carts, Point of Sale systems, and mobile payment platforms.
About Avalara
Avalara helps businesses of all sizes achieve compliance with sales tax, excise tax, and other transactional tax requirements by delivering comprehensive, automated, cloud-based solutions that are fast, accurate, and easy to use. Avalara's end-to-end suite of solutions is designed to effectively manage complicated and burdensome tax compliance obligations imposed by state, local, and other taxing authorities in the United States and internationally.
Avalara offers hundreds of pre-built connectors into leading accounting, ERP, ecommerce and other business applications. The company processes millions of tax transactions for customers and free users every day, files hundreds of thousands of transactional tax returns per year, and manages millions of exemption certificates and other compliance related documents.
A privately held company, Avalara' s venture capital investors include Sageview Capital, Battery Ventures, Warburg Pincus, Technology Crossover Ventures, Arthur Ventures, and other institutional and individual investors. Avalara employs more than 900 people at its headquarters on Bainbridge Island, WA and in offices across the U.S. and in London, UK and Pune, India. More information at: http://www.avalara.com
About SuiteRetail
SuiteRetail Inc. is a point-of-sale technology vendor and service provider specializing in integrated retail solutions for cloud-based platforms such as NetSuite, NetSuite SuiteCommerce, and Salesforce1. Solutions from SuiteRetail are built around SuitePOS which fulfills a wide-range of specialty retail requirements in-store and is managed completely in the cloud as part of one integrated omnichannel ERP/CRM suite. SuitePOS supports rapid fixed lane and mobile POS checkout, special orders, customer management, reporting and use of leading-edge POS hardware and features. For more information about SuiteRetail, please visit http://www.suiteretail.com.
Follow SuiteRetail's Facebook page at http://www.facebook.com/suiteretail, Retail Blog at http://www.suiteretail.com/blogs/blog and @SuiteRetail Twitter handle for updates, announcements and promotions.