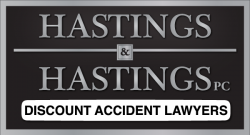 Phoenix, AZ (PRWEB) June 19, 2015
If you are unfortunate enough to be involved in accident with an uninsured driver, it's important to know that your situation is not totally hopeless. There are also a few simple steps drivers can do to help their cause, when involved in a collusion with an uninsured driver.
First off, give yourself a break and realize that there is not a malicious force causing your misfortune. Sadly, 14% percent of divers are uninsured. So your odds of a collision with one of these unscrupulous drivers are relatively high. In fact, it is reported by the Insurance Research Council that "one in seven drivers in the United States are uninsured." So, it's important to have some plan of attack if you're ever involved in an uninsured auto accident scenario.
First things first, dig for information. Even though insurance information from an uninsured driver will obviously be absent, you still need as much information as possible. This means you want the other drivers name, driver's license number, and the license plate number. Also, snap a picture of the accident and even request to photograph the driver who hit you.
Next, you need to call the police. They will document the accident, which will later come in handy when filing an insurance claim. Also, an uninsured driver is essentially breaking the law, so the authorities should be reported.
Also, you should reach out to your insurance provider. Hopefully, your insurance policy covers something called uninsured or underinsured motorist coverage. This will compensate you for injuries and damages when the other driver does not have insurance coverage. Also, underinsurance coverage can compensate for an accident involving a driver whose plan fails to cover complete damages. So if your assailant's insurance only covers $25,000, and the total damage ranges around $100,000, underinsurance may cover the remaining $75,000.
Even without underinsurance or uninsured motorist coverage you may still reclaim coverage for your damages. Indeed, collision and personal injury protection may cover the damages associated with your crash. Health insurance may also assist with medical treatment. But uninsured accidents can be complicated.
In short
1) Get information.
i) drivers name,
ii) driver's license number
iii) and the license plate number
2) Call the police
3) Call your insurance agent
4) Consult an attorney
"It's best to consult an attorney if you are involved in an accident with an uninsured driver. These types of accident cases can be complicated and you need not face the situation alone," said John Coste, Attorney at Hastings & Hastings.