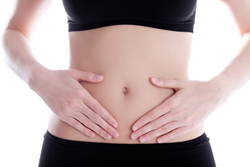 Rolling Meadows, Ill. (PRWEB) June 18, 2015
Body sculpting treatments to remove excess fat continue to grow in popularity, according to the 2014 American Society for Dermatologic Surgery Survey on Dermatologic Procedures.
ASDS members performed more than 207,000 body sculpting procedures in 2014, marking a 16 percent increase from 2013 and a 53 percent climb since 2012.
The minimally invasive and non-invasive techniques used by dermatologic surgeons reduce inches and eliminate stubborn fat.
"Body sculpting is among the fastest-growing areas in cosmetic dermatology," said ASDS President George J. Hruza, MD, MBA. "The results patients are seeing from these procedures combined with minimal recovery time make body sculpting an appealing option for more and more patients each year."
The top body sculpting treatments in 2014 were:

Cryolipolysis (or "fat-freezing"): 79,000
Radiofrequency: 49,000
Tumescent liposuction: 32,000
Laserlipolysis: 14,000
ASDS Immediate Past President Mitchel P. Goldman, MD, said he considers it natural the public would turn to ASDS members for body sculpting procedures.
"Not only did we develop and invent most if not all of these courses of treatment, but we were also involved in virtually all the clinical studies proving their efficacy," Goldman said.
In the 2014 ASDS Consumer Survey on Cosmetic Dermatologic Procedures, 89 percent of respondents reported being bothered by excess weight on their bodies. More patients are seeking the minimally invasive body sculpting treatments offered by ASDS members to improve both their health and body image, said Hruza.
The most popular option again was cryolipolysis, which utilizes cooling panels to reduce fat deposits and reshape the body's contours. The procedure takes about an hour, and patients typically resume their normal activities the same day. Patients observe a visible decrease in fat bulges in two to four months, Hruza said.
Radiofrequency options use energy to heat the deep-tissue fat layer to kill the fat cells without damaging skin or muscle.
Tumescent liposuction procedures increased by 34 percent in the past year. The procedure – performed by dermatologic surgeons using local anesthesia in an office setting and the safest form of liposuction – involves a small incision in the skin with fat drawn out by a thin, straw-like tube.
Laserlipolysis uses heat from fiber-optic lasers at various wavelengths to melt body fat. It also stimulates collagen production and makes the skin more taut.
Hruza said the variety of options available gives patients plenty of choices to help achieve their desired results. The FDA's recent approval of Kybella – a first-in-class, injectable drug that will melt away patients' chin fat – offers a new treatment that dermatologists expect will revolutionize fat removal.
"Our members are experts at working with their patients to determine the best procedure to meet their goals," Hruza said.
About the ASDS Survey on Dermatologic Procedures
Data were collected for the 2014 experience and generalized to represent all ASDS members. The survey was conducted Jan. 2 to Feb. 6, 2015, for data reported in 2014. The survey link was sent to 3,980 practicing members. Survey results are reported based on 826 physicians, or a 21 percent response rate.
About ASDS
The American Society for Dermatologic Surgery is the largest specialty organization exclusively representing dermatologic surgeons who have unique training and experience to treat the health, function and beauty of your skin. ASDS members are pioneers in the field. Many are involved in the clinical studies that bring popular treatments to revitalize skin and fill and diminish wrinkles to the forefront. Their work has helped create and enhance many of the devices that remove blemishes, hair and fat, and tighten skin. Dermatologic surgeons also are experts in skin cancer prevention, detection and treatment. As the incidence of skin cancer rises, dermatologic surgeons are committed to taking steps to minimize the life-threatening effects of this disease. For more information, visit asds.net.
Follow us:
Website: asds.net
Follow ASDS on Twitter: twitter.com/ASDSSkinExperts
Become a fan of ASDS on Facebook: facebook.com/ASDSSkinExperts
Locate a dermatologic surgeon in your area: asds.net/findadermatologist.aspx
Contact:
Jay Schwab
Communications Manager
American Society for Dermatologic Surgery
jschwab(at)asds(dot)net
847-956-9143