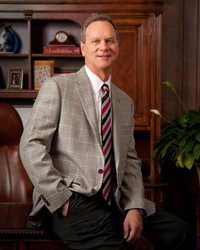 Sarasota, FL (PRWEB) June 19, 2015
Ringling College of Art and Design today announced that Jerry M. Bladdick, EdD, has been appointed Assistant Vice President and Director of Continuing Studies and Special Programs.
Dr. Bladdick comes to Ringling College from his position as President at Lindenwood University's Belleville campus, where his 28 years of academic experience has led Lindenwood in securing campus status with the Higher Learning Commission, earning necessary accreditations and memberships, and increasing the number of degree programs from 12 to 38. He was instrumental in establishing a full service, residential day college at Lindenwood, Belleville, increasing transfer students, building new residence halls, and increasing the adult education population by 40%. Bladdick is credited with increasing enrollments from 450 students in 2010 to over 2,000 students today.
"Dr. Bladdick brings tremendous experience and proven success to Ringling College's Continuing Studies and Special Programs," said Ringling College Vice President for Academic Affairs Jeff Bellantoni. "Under Jerry's leadership, I anticipate that our continuing education, lifelong learning, and pre-college programs will experience growth while introducing new opportunities for the greater Sarasota community."
"I am pleased and honored to have been offered this opportunity at Ringling College of Art and Design. Ringling is an outstanding institution as is evident from its faculty, its graduates, and its national rankings. There is an incredible opportunity for first rate continuing education and lifelong learning in the Sarasota area and Ringling College is the right institution to meet these continuing education needs," Dr. Bladdick said. He also added that he sees the Ringling College continuing education program as an affordable option for corporations seeking additional training for employees, individuals who need professional development, and those individuals who are looking for leisure activities as well.
Dr. Bladdick's professional history also includes the role of Associate Vice President of Graduate, Adult, and Continuing Education at Fontbonne University at St. Louis, where he focused institutional growth on adult learning in both degree and non-degree programs by securing corporate partnerships, and assisting with the development of online graduate degrees.
About Ringling College of Art and Design
Ringling College of Art and Design is a private, not-for-profit, fully accredited college offering the Bachelors of Fine Arts degree in 11 disciplines: Advertising Design, Computer Animation, Film, Fine Arts, Game Art, Graphic Design, Illustration, Interior Design, Motion Design, Photography & Imaging, and a Bachelor of Arts degree in the Business of Art & Design. Located in Sarasota on Florida's Gulf Coast, the picturesque 48-acre campus now includes more than 110 buildings, and enrolls nearly 1,300 students from 44 states and 54 countries. It is recognized as being among the best and most innovative visual arts colleges in the United States as well as a leader in the use of technology in the arts. Visit the Ringling College website, or follow Ringling College on Facebook and Twitter for more news and information.