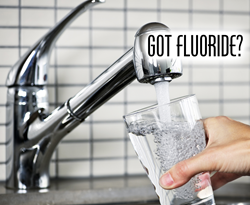 Deland, Florida (PRWEB) June 22, 2015
Pelican Water Systems, a leader in home water purification systems, has reported an increase in consumer demand for fluoride water filter systems.
According to FluorideAlert.org, an activist group promoting awareness of fluoride toxicity, the presence of heightened levels of fluoride in home water supplies can lead to serious negative health implications including fragile bone health in adults and issues with tooth enamel in children. FlourideAlert.org also reports that overexposure to fluoride has been linked to severe diagnoses including arthritis, cardiovascular disease, diabetes, gastrointestinal effects, kidney disease, thyroid disease, male fertility, and even cancer. Potential side effects of over-fluorination include:

"Brain Fog", or difficulty thinking clearly
Cold hands and feet
Dry skin
Fatigue
Weight gain
Irregular bowel functions
Despite these known risks, many municipalities add fluoride to their drinking water for perceived dental health benefits. Fluoride can also enter the water table as a result of natural fluoride compounds, a result of fertilizers or discharge from nearby aluminum plants. As a result, many Americans are drinking water with more fluoride than the EPA recommends. The EPA recommends reverse osmosis water treatment as the best method to remove excess fluoride from the home water supply.
In response to growing consumer awareness and concerns regarding fluoride in much of the U.S. water supply, Pelican Water offers two solutions for those consumers who wish to reduce fluoride levels: the Pelican Reverse Osmosis system and the Pelican Fluoride Water Filter. While Pelican Water does not take a side on the fluoride debate, its systems are NSF certified to dramatically lower fluoride levels.
The Pelican Water Systems Reverse Osmosis system is NSF certified to reduce up to 96.30% of fluoride from the home water supply in six simple steps. A four-stage pre-filter connects to a two-stage carbon filter and calcite cartridge that is housed between the tank and faucet. Finally, the system adds crucial minerals like calcium and magnesium, removed during osmosis, back into the water supply. Available in three finishes, this system is designed to be environmentally friendly and provide 30% greater water flow than traditional reverse osmosis systems.
The American-made system features easily changeable cartridges featuring coconut carbon and a space saving design. At just 14 inches deep and roughly the size of a two-gallon tank, the design fits easily into crowded under sink cabinet space. Annual maintenance is designed to be completed quickly and without the use of tools.
In addition to fluoride, the Pelican Reverse Osmosis system is NSF certified to reduce 97% of Arsenic V, 99% of cysts, 98% of lead, and 96% of other dissolved solids found in household water supplies.
For consumers who want to remove fluoride not just from the kitchen tap but from the entire home, Pelican Water Systems also offers the Fluoride Water Filter, a point-of-entry (POE) system that uses premium bone charcoal to reduce fluoride and can be used with other Pelican POE products. This high-grade system has a 300,000-450,000 three year capacity and can reduce fluoride up to 1ppm (mg/L).
About Pelican Water Systems
PelicanWater.com is the official, factory-direct retail website for Pelican Water Systems, providing professional knowledge and leading technologies in whole house water filtration, countertop water filtration systems, UV bacteria disinfection systems, as well as salt-free water softening and conditioning systems. Pelican Water products use cutting-edge technology and enable customers to go green by eliminating wasteful and harmful salt brine discharge that is polluting our valuable fresh water resources.
For over a decade, Pelican Water has stayed true to their mission statement: being a company that helps families enjoy cleaner, safer, better-tasting water in their homes in an environmentally-friendly way. Pelican Water has been and continues to be the global market leader in salt-free water softening system. For more information about Pelican Water Systems, visit PelicanWater.com.