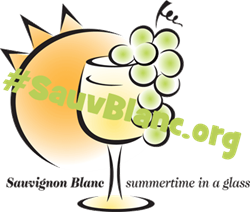 California Sauv Blanc has wonderful diversity of styles, price points and taste profiles that make it apparent there is a Sauv Blanc for every palate, says Bryan Dias, Executive Director, Summertime in a Glass
Cloverdale, California (PRWEB) June 23, 2015
Nearly 50 members of the California Sauvignon Blanc industry, including growers, winemakers and educators, gathering at the Martinelli Center in Livermore on May 19, to teach, taste, learn, discuss, and share information on the exceptional Sauvignon Blanc grown and produced in the numerous growing regions in central and northern California. Summertime in a Glass (SIAG) hosted the symposium to promote this, often under-appreciated, wine grape and wine, which is widely produced in California.
As the historic home of California Sauvignon Blanc, the Livermore Valley was the most appropriate place for this event. The first international Gold Medal awarded to a California wine originated here. That event was the 1889 International Paris Exposition (about 113 years before the well known 'Judgment of Paris') when Cresta Blanca Winery, owned by Charles Wetmore, submitted a 'dry white wine' for the competition. The wine was a 'Sauterne-style' wine composed of Sauvignon Blanc along with Semillon, grown from cuttings, that, ironically, originated at Château d'Yquem in southern Bordeaux. Cresta Blanca Winery was designated a California historical landmark in 1957 and is owned by the Wente family.
The growers and producers in attendance were from Arroyo Seco, Livermore Valley, Napa Valley, Mendocino, Sonoma County, and Paso Robles, five exceptional Sauvignon Blanc growing regions. The objective of the event was for the various facets and segments of the industry, including growers, producers, sommeliers, wine buyers and wine educators to discuss, interact, share ideas, and expectations and, ultimately, promote the grape and the wine from the state.
The symposium was kicked-off by Bryan Dias, Executive Director of Summertime in a Glass. He made some welcoming remarks and then introduced the first panel, which consisted of Jeff Meier, President and Chief Operating Officer, J. Lohr Vineyards & Wines; Karl Wente, fifth generation Winegrower and Winemaker, Wente Family Estates, and Michael Griva, President of the Arroyo Seco AVA and vigneron of Griva Vineyards. The panel spoke about the varying terroir in the different regions of California as well as production methods and approach.
The subsequent panel was a sommelier-lead discussion of the flavor profiles associated with Sauvignon Blanc from the various California appellations and also compared and contrasted them with the Sauvignon Blanc produced in the renowned Loire Valley of France, New Zealand, and Chile. Catherine Fallis, aka the grape goddess, moderated this panel with Deborah Parker Wong, Senior Editor of the Tasting Panel/The SOMM Journal, and Celebrity Sommelier Christopher Sawyer. During the sommelier panel, several different SIAG member Sauvignon Blanc wines were poured including: Steven Kent Winery, McFadden Farm, Bernardus Winery, J. Lohr Vineyards and Wines, Herb Lamb Vineyards and Clouds Rest Vineyards.
The final panel was a guided technical tasting of a variety of Sauvignon Blanc bottlings from Summertime in a Glass members including: Peterson Winery, St. Supéry Estate Vineyards and Wines and Mercy Vineyards. Other exceptional member wines tasted included: Yorkville Cellars, Phifer-Pavitt – Date Night Wines, Vina Robles, McGrail Vineyards, Handley Cellars, Wente Vineyards, and Cuda Ridge Wines.
Later in the week, Summertime in a Glass sponsored an industry and media 'meet and greet' at Sonoma's Kick Ranch, hosted by SIAG member Dick Keenan, owner of Overland Wines. Kick Ranch is nestled on a beautiful hillside on the western flank of Spring Mountain and is the source of beautiful fruit used in many Sonoma and Napa wines. This was a casual event where many winemakers, growers, and members of the wine media interacted and discussed California Sauvignon Blanc.
Finally, as a capstone to a month of Sauvignon Blanc focus was a single varietal tasting at the Napa Valley Wine Academy on June 21, co-sponsored by Summertime in a Glass and Discover Sonoma County Wines. The tasting was aimed at sommeliers, buyers, and wine educators to help them provide diversity in their wine lists while educating the public on the many amazing California Sauvignon Blanc available for their programs. The event was moderated and guided by celebrity sommelier Christopher Sawyer with St. Supéry's winemaker Michael Scholz as co-moderator.
Each of these events led to the development of numerous strategies, concepts, and approaches for promoting the grape and the wine. A key idea is that California can produce a world class bottle of Sauvignon Blanc at a highly competitive price, unlike many other varietals, when viewed in light of global competition. Additionally, since California boasts such a wide-range of terroir and diversity of winemaking styles, there is no definitive 'California style' and it was concluded that there shouldn't be. There is a California Sauvignon Blanc out there for everyone. Because of this diversity and its food-friendly nature, California Sauvignon Blanc can be enjoyed year-round with seasonal foods, ethnic cuisine, and on your front porch. See more on the Summertime in a Glass website at http://www.SauvBlanc.org.
You can follow Summertime in a Glass –
Facebook: SummertimeInAGlass,
Twitter: @summerinaglass,
Instagram: SummertimeinaGlass,
Pinterest: SummertimeInAGlass,
LinkedIn: (Group) Summertime in a Glass – Sauvignon Blanc