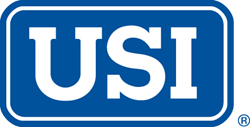 Columbus, OH (PRWEB) June 23, 2015
USI Affinity, a division of USI Insurance Services ("USI"), announced today that Kirk Cerny will take over as Columbus, OH senior vice president and leader of the collegiate division. As SVP and leader of the collegiate division, Cerny is responsible for the development and execution of the strategic plans, including client relations and growth strategies.
Doug Kreitzberg, chief executive officer for USI Affinity, said: "Kirk brings more than 20 years of experience in alumni relations and is a recognized innovator in alumni association and nonprofit leadership. His skills reinforce our commitment to the collegiate and alumni marketplace as we invest in new talented people and significantly enhance our value through enhanced engagement strategies and product innovation. I am excited to welcome him on our team."
Prior to joining USI, Cerny was with the Purdue Alumni Association as President and CEO for 9 years. With over 20 years of alumni experience, he has been central to the development of three of the nation's leading self-governing, fiscally independent alumni associations: the University of Kansas Alumni Association, the Nebraska Alumni Association, and the Purdue Alumni Association – which he led to become the nation's 7th largest membership alumni organization.
Cerny is a Forman Fellow of the Council of Alumni Association Executives (CAAE), a professional organization made up of chief executive officers of alumni organizations. He attended the University of Kansas, where he earned two degrees.
About USI Insurance Services
With more than 4,400 dedicated, experienced and innovative professionals connected across over 140 offices throughout the United States, USI is a leader in insurance brokerage and consulting in property-casualty, employee benefits, personal risk services, retirement, program and specialty solutions. With approximately $1.0 billion in annualized revenue, USI is the 3rd largest privately held insurance broker(1), the 4th largest privately held commercial lines broker in the United States(2), and the 13th largest insurance brokerage firm in the world(3). USI is also the 3rd largest privately held personal lines broker in the United States(2) and the 7th largest benefits broker ranked by global benefits revenue(4). USI has been recognized for its innovation by Information Week 500 the last three years and Best's Review January 2014 Innovation Showcase. Additional information about USI may be found at http://www.usi.biz.
(1) Business Insurance Largest Privately Owned Brokers, July 21, 2014
(2) Insurance Journal's 2013 Top 50 Privately Held Personal Lines (excludes non standard auto brokers-aggregators) and Insurance Journal's 2014 Privately Held Commercial Lines Leader Ranking
(3) Best's Review's Leader Issue July 2014, Top Global Insurance Brokers Ranking
(4) Business Insurance Largest Benefits Brokers, July 21, 2014