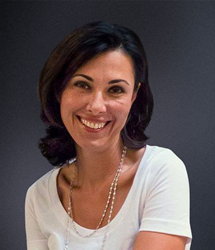 "All of us at RRT congratulate Sally's continual local industry involvement," noted David Schofield, CEO of RRT
San Diego, CA (PRWEB) June 24, 2015
Sally Lomax-Mallett, Sales Director for the Central Region for Restaurant Revolution Technologies, Inc. (RRT), (http://www.RRTUSA.com), has been selected to join the Greater Houston Restaurant Association (GHRA) Board of Directors for 2015-2016.
The GHRA, a Texas Restaurant Association Chapter, has been in operation for nearly 70 years and serves the business and political initiatives of restaurants in its region. Additionally, the GHRA has more members than any other local chapter in Texas.
"This is a tremendous honor for Sally and all of us at RRT congratulate her continual local industry involvement," noted David Schofield, CEO of RRT. "The association members within the chapter are some of the most innovative restaurant operators in the country. Sally's endorsement by her peers as a member of the GHRA Board of Directors is a testament of the respect that she has earned and the relationships she has fostered over the years."
Sally secured the official nomination for the seat earlier this past spring, and was officially voted onto the Board of Directors mid-June 2015. She will serve a 1 year term.
Sally has over 25 years of experience in the restaurant industry. Currently, Sally is the Director of Sales of the Central Region for Restaurant Revolution Technologies, the industry leader in providing a fully integrated suite of solutions and services that handle the complete spectrum of restaurant "off-premise" operational needs including, phone, online and mobile takeout ordering, catering and customer loyalty programs.
Sally previously served in a variety business development consulting positions for notable firms Gerson Lehrman Group, PetCareRX and Quadranet Systems, Inc. She regularly advised executive team members regarding the business planning, sales strategy, and other sales operations.
Prior to her consulting roles, Sally served as the Director of Business Development for International Markets for OpenTable, Inc., a real-time online consumer reservation provider. Sally's responsibilities included the execution of sales strategy initiatives, the development of regional sales teams and the development of joint venture partner relationships within international and domestic markets. She was one of the initial key sales resources assisting OpenTable to realize explosive growth during the mid to late 2000s and consistently in the top 5% of sales producers for the company.
Additionally, Sally was the Co-owner and Operator of Café Noche for over 10 years.
About Restaurant Revolution Technologies
Restaurant Revolution Technologies, Inc. (RRT) provides easy-to-implement phone, online and mobile takeout, order management, customer loyalty and catering solutions for popular restaurant chains nationwide. RRT features US-based call centers complete with virtual waiters, along with customizable mobile and online platforms enabling restaurant operators to offer takeout customers a consistent, positive experience. The patent pending suite of solutions reduces operational costs, increases off-premise business and integrates with the country's leading POS systems. For more information, please visit http://www.rrtusa.com