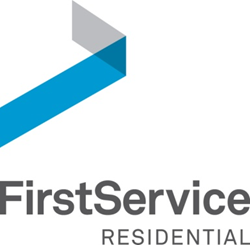 New York, NY (PRWEB) June 24, 2015
The New York division of FirstService Residential has issued Energy Report Cards for the fifth year to more than 400 multifamily properties in its portfolio. Spearheaded by the company's energy subsidiary, FS Energy, the goal is to inspire condo and co-op board members to implement efficiency measures that can collectively save nearly $18 million in energy costs annually.
FirstService Residential has found that the more informed its clients are about their building's environmental impact, the more empowered they are to improve it. Since forming FS Energy in 2010, the company has helped its clients save tens of millions of dollars in energy costs while dramatically reducing carbon output.
"We have a social responsibility to protect the environment by guiding our clients on the road to efficiency and our sizable portfolio presents us with a significant opportunity to effect real change," said Dan Wurtzel, president, FirstService Residential New York. "Providing Report Cards to our clients enables them to make informed decisions about which strategies to initiate within their buildings to become more energy efficient while also realizing cost savings."
Provided as a no-cost, value-added benefit to FirstService Residential clients, Energy Report Cards benchmark a building's historic energy use and costs against similar buildings. They also chart a building's carbon emissions and calculate potential annual savings from prospective efficiency measures.
After considering all practical efficiency opportunities, FS Energy's experts develop a customized energy management strategy for each property. Solutions range from no- and low-cost initiatives such as lighting upgrades, electric submetering, and installation of building management systems, to larger projects such as oil-to-gas conversions, heating and cooling system upgrades, and installation of cogeneration systems.
FirstService Residential is committed to providing solutions for its clients that reduce operating expenses, maximize property values, and provide an exceptional quality of life for residents.
Energy Report Cards were developed using FS Energy's proprietary benchmarking database which comprises over five years' worth of historical energy usage, cost and typology information. A key aspect of the Report Card is the Building Energy Rating Guide (BERG), a zero to ten benchmarking score that gauges a building's efficiency standing compared to similar properties. A lower score indicates there are more opportunities for improvement.
In each case, the reduction of operating expenses and increase in property value provide buildings with both immediate and long-term savings. A reduction of carbon emissions also leads to a healthier living environment for residents as well as the surrounding community.
About FirstService Residential
FirstService Residential is North America's largest manager of residential communities and the preferred partner of HOAs, community associations and strata corporations in the U.S. and Canada. FirstService Residential's managed communities include low-, mid- and high-rise condominiums and cooperatives, single-family homes, master-planned, lifestyle and active adult communities, and rental and commercial properties.
With an unmatched combination of deep industry experience, local market expertise and personalized attention, FirstService Residential delivers proven solutions and exceptional service that add value, enhance lifestyles and make a difference, every day, for every resident and community it manages. FirstService Residential is a subsidiary of FirstService Corporation, a North American leader in the property services sector. For more information, visit http://www.fsresidential.com.
About FS Energy
FS Energy is the energy advisory subsidiary of FirstService Residential, North America's largest manager of residential communities. Since its founding in 2010, FS Energy has provided FirstService Residential clients with customized energy management strategies that have saved tens of millions of dollars in energy costs while dramatically reducing carbon emissions. More information about FS Energy is available at http://www.fsenergyservices.com.