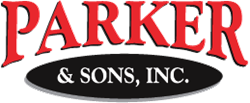 Phoenix, AZ (PRWEB) June 24, 2015
Parker & Sons announces support for the *U.S. Department of Energy's (DOE) recent implementation of the increased SEER rating Basically, the SEER rating applies to your AC like miles per gallon does to your car. The DOE increased the number from 13 to 14.
It seems that the hike in the SEER rating is geared towards manufacturers and will ultimately benefit service providers and customers. The regulation requires that manufacturers no longer produce AC models with a SEER rating lower than 14. However, units with a SEER rating below 14 that already exist in a company's inventory can be sold within an 18 month grace period. Manufacturers will be forced to reduce the price of these models in order to move the inventory in time. Consumers buying on a budget ought to take advantage of this deal.
"We fully support the DOE's hike in the SEER rating. Our only criticism is that it did not come sooner. Technology has existed for years for producing AC units that surpass the current regulation. It is not uncommon to see an AC unit with a SEER rating north of 20," said Josh Kelly, Partner at Parker & Sons.
Indeed, the regulation is a long time overdue. Energy efficiency seems to be the answer to the world's energy problems. Utilizing the worlds "5th natural resource," which is conservation, seems to be the prevailing trend in the energy world. Indeed, other respected companies like Parker and Sons are jumping on board.
Parker and Sons has earned the top spot among service providers five years over. For five years Arizona Ranking, which is considered Arizona's number one ranking system, has bestowed the coveted # 1 service provider award on Parker & Sons. This is in no small part due to Parker & Son's customer satisfaction guarantee.
*http://energy.gov/sites/prod/files/2014/04/f15/hvac_wh_cre_certification_final_rule.pdf